Voice over WiFi (VoWiFi)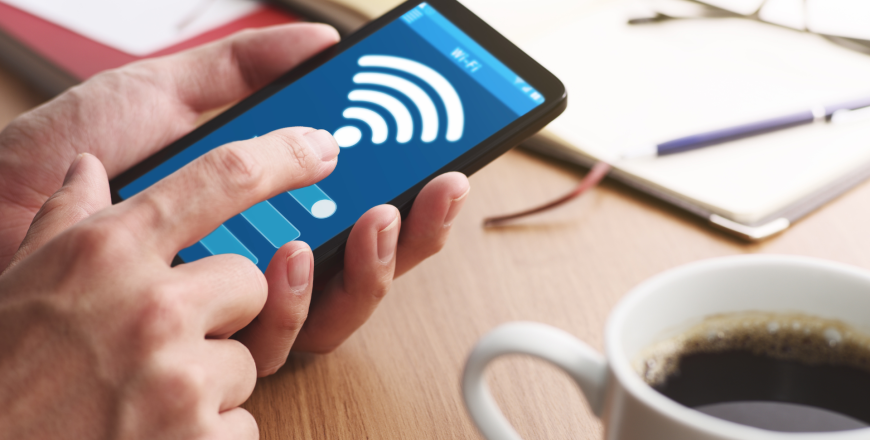 The course provides a solid technical understanding of the Voice over WiFi (VoWiFi) technologies and architectures endorsed by 3GPP, and the LTE industry. More specifically, the course covers in depth the procedures call flows as well as the necessary network optimizations required to deliver high performance  experience of voice service. The course contents goes beyond VoWiFi covering in depth WiFi calling, call flows, handovers, and performance optimizations for a holistic and uniform packet based Voice service.
Service Engineers

IP Engineers

Radio and Packet Core Engineers

Managers

Project Managers

Technical Product Managers

Technical Marketing Officials

Technical Strategy Officials
Instructor-led Training
Classroom: 3 days
LIVE Virtual*: 21 hours
*Note:
A minimum of 6 or more participants are required for a company-based LIVE Virtual course to commence
LIVE Virtual courses can be conducted for 5 hours or 7 hours daily. Please note that the number of training days will be extended if you opt for 5 hours daily.
There are no upcoming course dates currently scheduled for this course. If you are keen on attending this course, please register your interest and indicate your preferred training dates via course enquiry form for us to open a Classroom/LIVE Virtual class schedule for this course.
The course describes in depth the technological solutions and standards that will enable the migration  of telephony services over WiFi networks. After successful completion of this course, participants will be able to:
Describe the network design and infrastructure for WiFi
Describe the VoWiFi architecture 

Understand and describe the WiFi calling 

Understand the trusted and untrusted non-3GPP access  

Describe the packet core infrastructure needed for VoWiFi 

Describe how IMS is working and is related to delivering Voice 

Describe E2E signalling of SIP 

Describe the security related call-flow of a call

Understand mobility scenarios (WiFi – EUTRAN, ANDSF, MAPCON, IFOM, NSWO)

Understand how to engineer WiFi for best possible VoWiFi Quality of Experience
At the end of the course, participants will be proficient in designing, planning and optimizing a best of class VoWiFi service that satisfies current and future market requirements. 
Voice over WiFi Overview
VoWiFi Service and its Usage

WiFi Basics
Technologies based on IEEE 802.11
Architecture Overview:

Trusted WiFi Access in EPC
Untrusted WiFi Access in EPC
Network Nodes

Standardization: LTE <-> WiFi Voice Mobility
IMS Architecture Overview
IMS Overview 

SIP Protocol 

IMS Registration and Procedures 

IMS Profile for Voice with WiFi Access (GSMA Defined)
VoWiFi Access and Procedures 
VoWiFi Procedures: 

Step-by-step Procedures  

ePDG Discovery 

Introduction to EAP-AKA, IKEv2 

EPS Security 

Case Study 

PDN Connection Setup 

UE IP Address Allocation 

PCSCF Discovery 

IPSec Tunneling 

GTP Tunneling 

Media Streams 

Diameter Messages
Voice over WiFi Mobility  
Mobility Scenarios 

Role of ANDSF
Packet Core Network Connections 
Hotspot 2.0 

ANDSF 

SiPTO 

MAPCON, NBIFOM 
Voice over WiFi Planning and Optmization 
VoWiFi Auditing and Surveying 

Traffic/Capacity Planning 

QoS and Codec Optimization 

802.11e Extensions, WMM 
E2E VoWiFi QoE 
UE Capabilities 

VoLTE, SRVCC 

FGI 

VoWiFi (EAP-SIM, WMM, HS2.0) 

MOS for VoLTE 

Engineering E2E Voice QoE  

Optimization Radio 

Optimization IP Layer
Note: A Certificate of Completion will only be issued upon achieving at least 75% attendance for the course.
Be the first to add a review.
Please,
login
to leave a review