MEF SD-WAN Certified Professional (MEF-SDCP)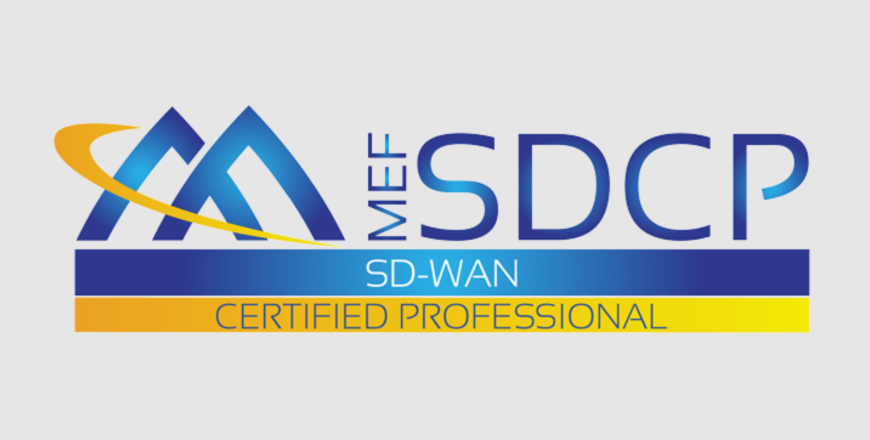 The SD-WAN market is one of the hottest in the communications industry, with tens of billions of dollars in revenue at stake in the next 5 years. IDC estimates that the global SD-WAN infrastructure market (excluding managed services) will reach USD 5.3 billion by 2023 due to strong enterprise demand and the embrace of SD-WAN by leading service providers seeking to provide enterprises with dynamic management of hybrid WAN connections with guaranteed Quality of Service on a per-application basis. The US managed SD-WAN services market alone is projected to reach USD 4.5 billion by 2023, according to Vertical Systems Group.
Comprehensive SD-WAN training by Telefocal Asia on MEF-SDCP is an excellent career enabler for SD-WAN service providers, integrators, network consultants, technology solution providers, and more. Telefocal helps equip candidates sitting for the MEF-SDCP examination with the necessary knowledge and skills required in the implementation and operation of SD-WAN solutions in multi-vendor environments.
Network Engineers/Operation Engineers
System Engineers (eg. Application Engineers)
Network Engineer Managers
Network Consulting Engineers
Product Developers
Enterprise Solution Designers
Sales Engineers
Network Architects
Product Support and IT Directors
Instructor-Led Training
[Classroom: 3 days / LIVE Virtual*: 21 hours]
*Note:
A minimum of 6 or more participants are required for a company-based LIVE Virtual course to commence
LIVE Virtual courses can be conducted for 5 hours or 7 hours daily. Please note that the number of training days will be extended if you opt for 5 hours daily.
There are no upcoming course dates currently scheduled for this course. If you are keen on attending this course, please register your interest and indicate your preferred start/end training dates via our course enquiry form for us to open a Classroom/LIVE Virtual class schedule for this course.
At the end of this training, participants will learn:
How to design and build enterprise sites
Reasons for SD-WAN
Building blocks for SD-WAN
Benefits of SD-WAN to end-users and enterprises
Building blocks for SD-WAN
Transport-independence of the underlay network
Service assurance of SD-WAN connections
High availability of SD-WAN services
How to apply policy-based packet forwarding for SD-WAN
The key specifications and standards for SD-WAN
SD-WAN deployment scenarios
Introduction
Key Concepts and Definitions
Understanding the need for SD-WAN
Application Flows and Policies
Features of SD-WAN
SD-WAN Architecture
SD-WAN Service Components
SD-WAN Service Attributes
Assessing, Planning, and Designing: Scenarios of Size and Scale, Implementations, Applications, Strategy, and Business Requirements
Deploying SD-WAN
Implementation: MEF 70 related to Business Requirements, Application Flow, Policy, Underlay Services, Characteristics, and Migration Strategy
Lifecycle Service Orchestration: Service Impacting Issues, Diagnostics, Performance Metrics, and Troubleshooting
Enterprise Adoption of SD-WAN
Components and Features: Fundamentals and Characteristics of SD-WAN Solutions, Service Components, and Service Attributes
Why choose Telefocal Asia for MEF-CECP training and certification?
Below are some of the reasons why customers worldwide choose Telefocal for MEF-SDCP training and certification:
We conduct pre-training assessment of participants before course commencement with a goal to bridge knowledge gaps and meet training expectations.
Our trainers have many years of practical design and deployment experiences with telco operators and vendors alike.
Our trainers are engaging with excellent presentation and delivery skills.
Our MEF-SDCP training manuals are officially audited by the MEF and professionally prepared, printed and bound.
Last but not least, our trainers are MEF-SDCP certified.