Introduction to 5G Technologies and Applications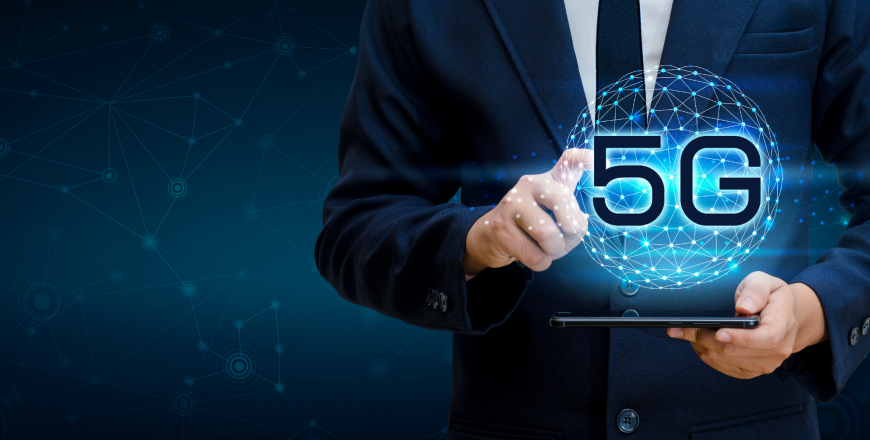 The advent of 5G has made a major impact on many industry sectors and transformed the way we live, work and do business. This course provides participants with an introduction to 5G technologies, system architecture and the various services and applications that are now made possible by 5G.
By attending this course, participants will understand how this next generation of mobile technology, with features such as Enhanced Mobile Broadband (eMBB), Ultra Reliable Low Latency Communication (URLLC) and Massive IoT (mMTC), is set to radically re-shape today's mobile communications and business landscape.
This course is designed for professionals who are interested to understand 5G technologies and its use cases.
Technical Strategy Officials
C-Level Decision Makers & Executives
Regulators
Engineers and Managers involved in the digital automation projects and wireless projects
Project Managers
IP Engineers
Technical Product Managers
Technical Product Marketing Professionals
Finance Executives
Instructor-Led Training
[Classroom: 2 days / LIVE Virtual*: 14 hours]
*Note:
A minimum of 6 or more participants are required for a company-based LIVE Virtual course to commence
LIVE Virtual courses can be conducted for 5 hours or 7 hours daily. Please note that the number of training days will be extended if you opt for 5 hours daily.
At the end of this course, the participants will be able to:
Describe what 5G is and getting the right business model (B2B, B2C, B2B2C)
Evaluating 5G technology drivers for understanding the practical value preposition
Master 5G architecture and solutions for monetization-specific features and capabilities
Describe the 5G network architecture and its key technologies for service launch acceleration
Illustrate the edge computing components and partner platform integration
Explain the RF, PHY, MAC, and Core network operation of 5G
Describe typical 5G Use Cases and deployment
Gain competitive advantage learning conditions necessary to support Virtualization, IoT, Edge Computing, Machine Learning and AI
5G Device Evolution and Digital BSS to deploy IoT, 5G Small cells for their coexistence with pre-5G macro cells
Describe advanced wireless technology concepts like Massive MIMO, Virtualized RAN and more
Introduction to 5G Wireless Communications
Why 5G?
5G as a Technology Vision
5G Features
5G Technologies & Objectives
5G Requirements and Specifications
5G Requirements

The 10 Pillars of 5G
Capacity Increase
Bandwidth
Spectral Efficiency
Variety of Services and Applications
Variety of Device Types
Power Consumption

Disruptive Network Technologies
Resilience of the Network
Pervasive Networks
Internet of Things (IoT) and Device-to-Device (D2D) Communication
Ubiquitous Connectivity and Computing
5G Vision
5G Standardization
3GPP Evolution and 5GPP
5G Infrastructure PPP
IEEE
Horizon 2020 Framework Programme
METIS Project
5G Innovation Centre
Visions of Companies
5G in Europe, North America and Asia
5G Architecture
5G Mobile Networks
Heterogeneous Networks & Small Cells
Capacity Limits
Desification
Mobile Data Demands
Demand vs. Capacity vs. Delay vs. QoE
Co-operative Networks
Diversity and Relaying Strategies
PHY and MAC Layer Protocols
Deployment and Performance Evaluation
Cognitive Radio
Dynamici Spectrum Optimization
Multi-Technology & Multi-Tier Carrier Aggregation
Energy Efficiency
White Spaces for 5G
5G Broadcast Broadband Architecture
SON Evolution for 5G
Mastering Network Virtualization
Why Virtualize – Can you Live with Legacy + Modern
NFVI & VIM
Dissecting Private and Public Cloud Environments
Open Source – ONAP, OSM, CORD
DevOps and NetOps
Hybrid Operational Models
Security for 5G Wireless Communications
System Architecture
Potential Security Issues
User Equipment
Access Network
Core Network
IP Network
IoT – IIoT, CloT, IoE
Information Blast
Million IoT Standards
Practical IoT Architecture, Interfaces, Layers
Transfer and Security
Devices & Management – NB IoT, LTE M, Cat M1
  5G Operational Scenarios
5G Implementation Roadmap
Capacity and Performance
5G Evaluation Tools and Testbeds
Examples of 5G Scenarios and its Technology Components
Edge Computing
Standardization and Overview
MEC Application Enablement Framework
MEC Services
MEC Deployment Options in 3GPP 5GS
CUPS and Common API Framework
MEC Impact on Existing Operational Systems
Case Studies
Factory Automation
Smart Warehouses
Smart Cities
Enhanced Autonomous Transport V2X – Vehicle Telematics
Mining and Oil & Gas Automation
Ports
Stadiums
Remote Control Centers
Accelerated Real-Time Gaming
Collaborative and Mobile Robots
Video Surveillance and Security
5G First Responders
Emergency Management with Drones
COVID Solutions
A basic knowledge of wireless technologies
A basic understanding of IP-based communications
Some understanding and experience with IT infrastructure (i.e. Ethernet, Switches, Routers)
Recognize the security measures required for 5G