SDN NFV MASTERCLASS with Hands-on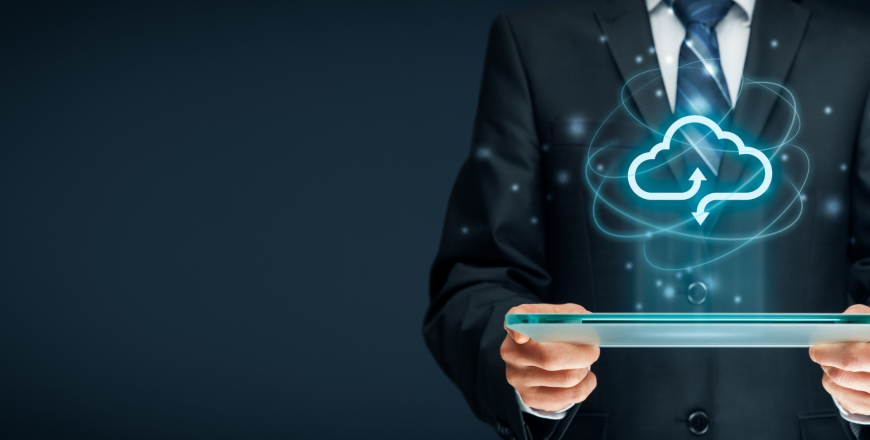 SDN provides a revolutionary approach and a paradigm shift in designing, building, and managing the next generation networks that allow a logically centralized or distributed software program to control the behavior of an entire network. The basic concept of abstracting the control logic from the underlying physical infrastructure allows network operators to write high-level control software that specifies the behavior of an entire network programmatically and dynamically.  This contrasts with conventional networks whereby functionality is embedded low-level in the physical infrastructure.
Logically-centralized control allows operators to specify more complex tasks that involve integrating many disjoint network functions – NFVs (i.e. policy control, firewall, security, prioritization) into a single control framework.  Therefore, it allows operators to create more sophisticated policies and configuration which are easier to configure, manage and troubleshoot.
Both SDN and NFV are the catalyst technologies that will transform current networks into networks that are agile and, in addition, have the propensity to fulfill future business requirements.
This course is designed for Radio and Packet Core Network Engineers, Managers, Project Managers, IP Engineers, Packet Core Engineers, Technical Product Managers, Technical Marketing Officials, Technical Strategy Officials, IT Managers, C-Level Decision Makers & Executives.
Instructor-led Training
Classroom: 5 days
LIVE Virtual*: 35 hours
*Note:
A minimum of

6

 or more participants are required for a company-based LIVE Virtual course to commence
LIVE Virtual courses can be conducted for 5 hours or 7 hours daily. Please note that the number of training days will be extended if you opt for 5 hours daily.
16 – 20 Oct 2023 (Mon – Fri), GMT +08:00
4 – 8 Mar 2024 (Mon – Fri), GMT +08:00
If you are keen on attending any of the above scheduled courses, please register your interest via our course enquiry form.
The aim of this course is to provide participants with a deep technical understanding of the two most important, yet potentially disruptive, network technologies that would transform the way networks and CSPs operate: Software Defined Networking (SDN) and Network Functions Virtualization (NFV).
At the end of this course, participants will be able to:
Assimilate the core concepts of Virtualization, Cloud Computing, Virtualization of network elements
Understand why NFV offers extraordinary potential to enhance the delivery of carrier and enterprise network services
Explain the revolution in NFV, SDN, OpenFlow, OpenStack, and Cloud Computing
Describe the key benefits of SDN, the separation of Data and Control Planes
Describe the SDN Data Plane
Analyze the operation of the SDN Control Plane
Configure a SDN-friendly network emulator
Evaluate a sample SDN's performance and reliability
Explain network virtualization and describe NFV reference architecture
Describe techniques used for verification and debugging of SDNs
Describe NFV components and how they work together
Explain how to create new network services using SDN and NFV
Describe the role and functionality of middleboxes in networks and how they are managed
Configure a sample service using SDN and NFV
Describe techniques to enable applications to control the underlying network using SDN
Understand how SDN and NFV complement each other
Discuss the role of NFV in LTE & IMS network design, operations and functions.
Participants will be able to learn how to design, plan, and operate a best-in-class Software Defined Network (SDN) infrastructure that not only offers leading edge virtual applications but also satisfies both current and future market requirements.
Fundamentals of Modern Networking
The Networking Ecosystem
Networking Technologies: Wi-Fi, Ethernet, Carrier Ethernet, 4G
Cloud Computing
Network Convergence
Unified Communications
The Internet of Things (IoT)
Requirements of Modern Network Traffic
The Need for Software Defined Networking (SDN)
Distributed Control Plane
Centralized Control Plane
Introduction to OpenFlow
Hybrid Control Plane
NETCONF/YANG
vSwitches and vApplications
SDN Deep Dive
SDN Framework
SDN Controller Environment
Network Programmability
SDN Case Studies
Virtualization and Network Virtualization
Why use Virtualization
Introduction to Hypervisors
Hypervisor Models (QEMU, KVM, XEN, LXC, VMWare…)
Virtual Switches & Routers (i.e. Open vSwitch)
Network Function Virtualization (NFV)
NFV Concepts
NFV Architecture
NFV Function Chaining
Services Engineered Path
Service Locations and Chaining
ETSI NFV ISG Models
Non-ETSI NFV Work
Example Network Virtualization Functions
Network Topology and Topological Information Abstraction
Network Topology
Traditional Methods
LLDP
BGP-TE/LS
ALTO
I2RS Topology
Security Challenges in SDN
Securing the Controller
Protecting the Controller
Robust Policy Framework
NFV Application Lifecycle
NFV & SDN Complementary Nature
Opex & Capex Pressures
Time to Market Considerations
Heterogeneous Vendor Network Infrastructure
Moving Towards Non-Proprietary Purpose-Built Platforms
SDN and NFV Applied to LTE and Beyond
Advanced vApps
SDN Hands-On Workshop
Mininet Configuration and Running without a Controller
Mininet with Reference Controller (PTCP)
Mininet with POX Controller Providing Hub/Bridge Behaviour
Demos
Note: A Certificate of Completion will only be issued upon achieving at least 75% attendance for the course.
A basic understanding of IP-based communications is highly recommended
Reasonable knowledge of core networking principles and functions
Experience with IT infrastructure (i.e. Ethernet, Switches, Routers)
A basic understanding of software design principles (i.e. APIs)
A basic to intermediate-level programming is required for the course
What is so special about Telefocal Asia's SDN NFV course?
We adopt a vendor-neutral approach when delivering this course
Notwithstanding the above, our trainer will provide an in-depth study into the various technical aspects of SDN / NFV
The course seeks to impart the latest and state-of-the-art technology with illustrations on use cases or practical implementations from around the world
The course provides a global perspective on how SDN / NFV technology can be harnessed and monetized
The course also examines the various business models that use SDN / NFV as a platform
Last but not least, the course helps identify the key risks associated with security when deploying SDN / NFV solutions
"Good deep dive on the topic with relevant examples. The trainer is experienced and is able to advise on issues which are outside the scope of the course too."
Be the first to add a review.
Please,
login
to leave a review