5G Network Architecture with Core Network Planning and Security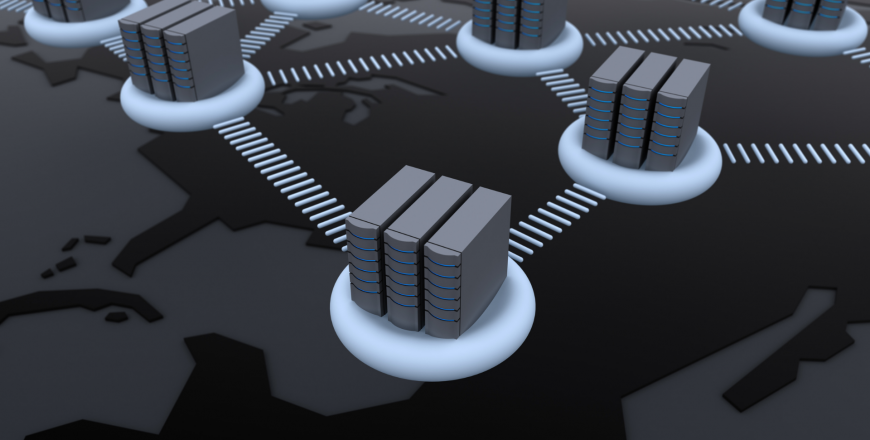 This course covers the next major phase of mobile communication technologies and standards beyond the current 4G/IMT-Advanced Standards. The course covers 5G technologies in full depth and breadth and includes topics like software based architecture, Network Slicing, Virtualised Network Core Functions, User Plane splitting, Full layered cybersecurity and 5G applications that will revolutionize the form and operation of mobile network operators.
Participants will find out how 5G system is designed as compared to 4G, in terms of speed, agility and intelligence, IT infrastructure and Security. New trends and services such as D2D. IoT, Smart Cities, Autonomous Driving, low-latency remote control, are just some of the use cases that operators will be able to leverage to boost their business towards the new era of all-software defined businesses.
Telecommunications Engineers
IT Engineers
Telecom Infrastructure Security Professionals working in Mobile Operator, Policy Regulator, or IT infrastructure Provider bodies
Professionals who wish to extend their skills and knowledge in the 5G system infrastructure
Instructor-led Training
Classroom: 5 days
LIVE Virtual*: 35 hours
*Note:
A minimum of 6 or more participants are required for a company-based LIVE Virtual course to commence
LIVE Virtual courses can be conducted for 5 hours or 7 hours daily. Please note that the number of training days will be extended if you opt for 5 hours daily.
6 – 10 Nov 2023 (Mon – Fri), GMT +08:00
4 – 8 Mar 2024 (Mon – Fri), GMT +08:00
If you are keen on attending any of the above scheduled courses, please register your interest via our course enquiry form.
This course aims to provide participants with deep technical skills for planning and performing 5G network design. At the end of this course, participants will be able to:
Describe what is 5G
Describe the 5G technology drivers
List the 5G features and their benefits
Describe the 5G network architecture and its key technologies
Illustrate the 5G architecture and components both Core, RAN and Services
Explain the Core network operation of 5G and the functionality of related nodes
Describe typical 5G Use Cases and deployment scenarios
Describe the conditions necessary to support 5G deployments
Describe and design the IT infrastructure environment of 5G
Describe the virtual network functions and the software-based architecture of 5G
Describe and be able to assess the security risk of 5G
Ability to create cybersecurity policies for multiple layers of the 5G infrastructure
Upon completion of the course, participants will be proficient in the knowledge of 5G system infrastructure both from the traditional telecom point of view but also the IT system perspective. They will be able to plan and design a best-in-class Software-Defined 5G network infrastructure that offers leading-edge applications that would satisfy both current and future market requirements.
5G Introduction
The Way to 5G
New Services Proposed
ITU 5G Use Cases
5G Assumptions and Technical Expectations
Critical MTC: Communications Distance vs. Latency
Summary of 5G Technology Capabilities
The Evolution of 5G
What are Small Cells in 5G Technology?
IMT 2020
5G Performance Requirements
Capacity Increase
5G New Spectrum and Considerations
Five Key Technology Components of 5G
5G Use Cases
ITU Definitions and HL Use Cases
eMBB
Fixed Wireless Access
Ultra-Reliable Low Latency Communications – Critical IoT
mMTC – Massive IoT
D2D
C-V2X
5G System and Core Deep Dive
Introduction to Service Based Architecture model for 5GC
Introduction to the NG-RAN:

gNB, N3IWF for WiFi, AMF, eNB, ng-eNB, ng-gNB
Interfaces: Xn, N2, N3
NR and E-UTRAN Dual Connectivity Options
Architecture Options: gNB CU and DU, CU/DU Separation

Introduction to 5G Core Network Functions

AMF, SMF, UPF, UDR, UDM, AUSF, NEF, PCF, NSSF, NRF, SEPP, NWDAF
Interfaces: N1, N4, N5, N6, N7, N8, N9, N10, N11, N12, N13, N14, N15, N35, N36, N37

Non-Stand Alone (NSA) and Stand-Alone (SA) Options
5G Reference Interfaces (Roaming and Non-Roaming)
Distributed and Flexible Architecture

Mobile Edge Computing Architecture
Distributed Cloud Edge Computing

Connectivity to Non-3GPP
User Plane Resources:

Definition of PDU Sessions
Signaling Flow for AF Selection, QoS Session and UE Context Creation
Service Data Flows
QoS Flows, Rules, Profiles
SDF Templates
Data Radio Bearers and N3 Tunnels
SMF Control of UPF over N4 Interface

Policy and Charging Control (PCC)

Access and Mobility Handling
QoS/QoE Handling for PDU Sessions
Service Based Architecture (SBA)
Technical Overview of SDN and SDN Architectures
Technical Overview of ETSI NFV

NFV Use Cases
Service Chaining

Management and Orchestration
Telecom Software Architectures and Evolution

Monolithic, Virtualized, Containerized, Function-based

Definitions of

Service Based Interfaces
Network Function (NF)
NF Service
Service Producer
Service Consumer

NF Registration, Discovery and Selection Procedures
SBI Protocols

RESTful APIs
HTTP, HTTP/2, JSON

Zero Touch Service and Network Management
5G Service Exposure
Mechanisms for External AFs to Control Access and QoS
Role of Packet Flow Description Function (PFDF)
User Plane Splitting: Multiple N6 Interfaces for Service-Aware Traffic Steering
Network Exposure Function (NEF)

Functionality
Interactions between 5GC and 3P-NFs
5G NR – Flexible Frame Structure
Physical Resource Block (PRB)
Frequency Domain
Time Domain
PHY Layer – Frame Structure (Time Domain)
DL:UL Frame Arrangements
Subframe Types
5G Air Interface Physical Channels (Overview)
DL Sweeping Subframes
xPBCH – Physical Broadcast Channel
SS/PBCH Block
The Reference Signals
5G Air Interface Call Flow Examples (Overview)
Initial Attach Procedure and Re-attach Procedure
Connection Establishment Flow
Uplink PDU Transfer Flow
Set-up of a PDU Session
Mobility Flows
5G Network Slicing
Requirements Grouped by Category
5G Radio/Core Network Deployment Scenarios
Standalone
Non-Standalone
Comparison of EPC and 5GCN
NFV as a Tool to Implement Network slicing
PFCP vs. OF (OpenFlow)
Service Function Chaining (SFC)
Identifiers of Network Slices: NSI ID, NSSAI, S-NSAAI
GTP Tunnel and PDU Session Types
Transport Network Slicing – System View
3GPP Network Slicing – E2E Service View
Data-Driven Orchestration
5G Security
5G Security Drivers
Non-Standardized Network Security Measures
Elements of a 5G Security Architecture
5G Security Algorithms
SDN Security
NFV Security
Major 5G Security Issues
Network Slicing and Network Slice Isolation
Status in 5G Security Standardization
WBPLSec Model and Application in 5G
SEAF / ARPF / SEPP
Authentication Protocols and Key Agreement

AV Generation: Kausf, XRES, AUTN, RAND

5G AKA

Key Derivation at the AMF
Device Authentication
5G HE AV, 5G SE AV, HXRES*, HRES*, Kseaf

Security Procedures

Key Distribution in 5G & Key Hierarchy
NAS Signalling Security
RRC Signalling Security

SUPI and SUCI
Multiple Registrations
Securing AN to CN Communications

IPSec Basic Operation and IPSec ESP
Establishment of gNB Security Associations
X.501 Certificate Exchange

Inter Operator Network Security
SBA: Risks, Threats and Recommendations
Cloud and Virtualization Security
C-RAN Security
5G IoT Security
MEC/Distributed Cloud Security
Safety of 5G Network Physical Infrastructures
5G Customer Edge Switching Security
5G Positioning and Privacy
Securing 5G Automation
Software Defined Security Monitoring in 5G
5G Monitoring and Security Operations
Implementing and Auditing 5G Security Controls
5G Forensics and Analysis
5G Cybersecurity Risk Management and Recommendations
5G Deployment
3GPP 4G to 5G Options Strategy
5G Deployment Options Summarized
5G Core Infrastructure Deployment Options
Note: A Certificate of Completion will only be issued upon achieving at least 75% attendance for the course.
Knowledge of core networking and functions
A basic understanding of IP-based communication
Experience with IT concepts and infrastructure (i.e. APIs, Ethernet, Switches, Routers)
An understanding of current 4G Air Interface and Core Network Technologies
Be the first to add a review.
Please,
login
to leave a review