SS7 and SIGTRAN Workshop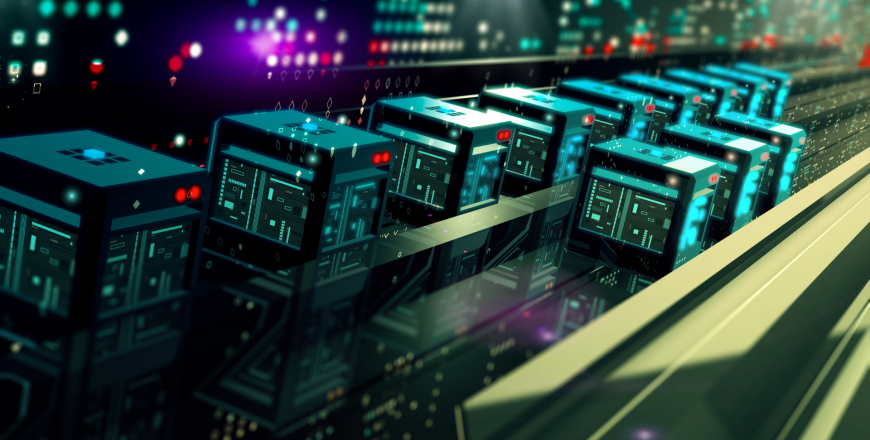 The Signaling System No.7, widely known as SS7, provides the foundation for signaling procedures in Telecommunication Networks. Originally developed to manage voice calls in fixed-line telephone networks it rapidly expanded into supporting service add-on's, such as Call Hold, Call Waiting, Number Presentation services and many more.
Soon, Mobile Networks adopted SS7 not only for its versatility and modular design, but also to provide full compatibility with fixed-line network services.
Entering into the era of IP networks required the transport of SS7 signaling messages over IP networks. Signaling Transport (Sigtran) addresses this transition by providing new concepts, functions and adaptation.
Telecommunication and Mobile Operators technical staff, support engineers, software developers and professionals who are interested in signaling procedures and application.
This course will also benefit those in the wider technical community who are required to understand SS7 / Sigtran protocols, their features and capabilities.
Instructor-Led Training
Classroom: 4 days
LIVE Virtual*: 28 hours
*Note:
A minimum of 6 or more participants are required for a company-based LIVE Virtual course to commence
LIVE Virtual courses can be conducted for 5 hours or 7 hours daily. Please note that the number of training days will be extended if you opt for 5 hours daily.
1 – 4 Apr 2024 (Mon – Thu), GMT +08:00
If you are keen on attending any of the above scheduled courses, please register your interest via our
course enquiry form
.
This training will provide participants with a strong foundation in both SS7 and Sigtran.
Starting with signaling principles, we will take a closer look at the foundation of modern signaling systems and their functional definition with the help of the OSI model.
Participants will learn the functions and architecture of each protocol.
With the help of the relevant ITU-T technical specification papers, participants will apply the knowledge for a basic protocol analysis, using signaling procedure samples collected from live networks.
A variety of examples and message samples will be illustrated to drive home important concepts and enhance the training experience.
Introduction – Telecommunications Network Architecture
The History of Signaling
The ISO / OSI Model and its Application to Signaling
SS7 Signaling Protocol – Requirements, Architecture and Functions
The MTP – Message Transfer Part
MTP Layer 1 – Functions and Application
MTP Layer 2 – Functions and Application
MTP Layer 3 – Functions and Application
Signaling Message Format in MTP
SCCP – Signaling Connection Control Part
Architecture, Functions and Application
Global Title Routing vs. Direct Address
SCCP Connectionless Network Services (CLNS)
SCCP Connection-Oriented Network Services (CONS)
SCCP Signaling Message Format and Practical Analysis
TCAP – Transaction Capabilities Application Part
Architecture, Functions and Application
Transaction Portion, Dialogue Portion and Component Portion in TCAP
TCAP Message Format and Practical Analysis
Network Specific Signaling Protocols
ISUP (ISDN User Part) and BICC (Bearer-Independent Call Control)
ISUP and BICC Architecture, Functions and Application
Differences between ISUP and BICC
Signaling Message Formats and Practical Analysis
MAP (Mobile Application Part) for GSM and UMTS Networks
3GPP Specific Signaling Functions for Mobile Networks
Architecture, Functions and Application
MAP Message Format and Practical Analysis
Customized Applications for Mobile Network Enhanced Logic (CAMEL)
CAMEL Protocol Architecture and Functions
CAMEL Protocol Usage and Service Examples
CAMEL Functions and Message Formats
CAMEL Procedures Practical Analysis
SS7 Signaling over IP Networks – Sigtran
Sigtran Protocol Requirements, Architecture, Implementation
Security Consideration
Sigtran and the OSI Model
Steam Control Transport Protocol (SCTP)
Architecture, Functions and Application
Comparing TCP – UDP – SCTP
SCTP Message Format
Practical Analysis of SCTP Basic Functions
Sigtran User Adaptation (UA) Layers
M2UA/PA, M3UA, SUA and IUA
Role, Functions and Application
Mapping of SS7 MTP functions to UA's
Case Study 1: ISUP signaling over Sigtran (ISUP over M3UA)
Case Study 2: BICC Signaling over Sigtran (BICC over M3UA)
Note: A Certificate of Completion will only be issued upon achieving at least 75% attendance for the course.
A basic understanding of Telecommunication and Mobile Networks.
Knowledge about network elements and their respective functions would be an advantage as would be basic understanding of IP-network concepts.
Be the first to add a review.
Please,
login
to leave a review