Telecom Contract Management and Business Cases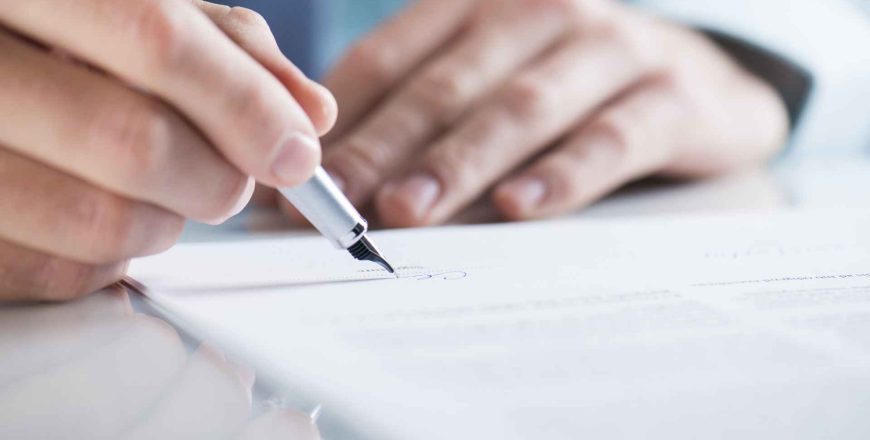 This course is designed to assist contract professionals in the telecommunications and/or IT companies to cope with the increasing complexity of commercial and business relationships as telecommunications becomes ever more complex and diversified.
All business professionals need to understand what a contract entails, the contractual terms, expected performance and duties of the parties involved in the contract, as well as the consequences of a failure in observing any of the contractual terms.
This course will seek to explain the different legal, commercial, logistics and technical terms while specifying each section of the contract. In general, this course will provide a good understanding of contracting in plain English language, while lightly discussing some of the common technologies like mobile communications, optical fiber networks, SDN/NFV, Carrier Ethernet, etc.
CTOs, CFOs, CMOs, and Directors who wish to enrich their knowledge in contract management to make intelligent and informed business decisions
Procurement Managers/Executives
Project Managers
Professionals in technical and/or management roles
Strategy Managers
Finance Managers
Telecom Engineers
Planning Engineers
Any professional who is keen to learn about contract management
Classroom: 3 days
LIVE Virtual*: 20 hours
*Note:
A minimum of 6 or more participants are required for a company-based LIVE Virtual course to commence
LIVE Virtual courses can be conducted for 5 hours or 7 hours daily. Please note that the number of training days will be extended if you opt for 5 hours daily
1 – 3 Apr 2024 (Mon – Wed), GMT +08:00
If you are keen on attending the above scheduled course, please register your interest via our course enquiry form.
This course aims to equip participants with the advanced knowledge and skills required to plan, design, conduct, and control procurements in telecommunications/IT industry. At the end of the course, participants will learn the following:
Fundamentals of contract management
Projects and contracts in the telecommunications/IT domains
Basic terms used in telecom business cases, like ARPU, cash inflows, cash outflows, NPV, IRR, etc.
Universal best practices as per PMI
Universal methodology as per FIDIC
Global practices in commercial payment terms, like CFR, DDP, EXW, etc.
Financing through Public-Private Partnerships (PPP)
Important commercial and legal clauses in contracts
Drafting of contracts, MoUs, SLAs, etc.
End-to-end management of contracts
Managed services, SLAs, and KPIs
Introduction to Contract Management
Buyer
Seller
Scope of Work
Creation
Collaboration
Signing
Execution
Projects in of Telecom/IT Domains
Fiber Optics Deployment – Direct Buried, Ducting, Sub-Ducting, Aerial Laying, etc.
Fiber Optics Technologies – SDH, OTN, DWDM, GPON
Data Centers – Shell, Core
Mobile Networks – 3G/4G/5G
Microwave Networks
Core Network – Data Networking, Ethernet, MPLS, etc.
Power Systems – Commercial Power, Genset, Batteries, Rectifiers, Inverters, Solar Power, etc.
Business Cases in the Telecom World
Declining ARPU
CAPEX and OPEX
Revenue Streams
Business Continuity
Cash Outflow and Inflow
NPV, IRR, Payback Period
Project Procurement Management (as per PMBOK)
Planning Procurement: Project Charter, Statement of Work, Requirements, Procurement Strategy, Types of Contracts, Make or Buy Decisions, Tender Documents
Conducting Procurements: Launching RFI/RFQ/RFP, Bidders Conference, Bid Submission, Bid Evaluation, Short Listing, Source Selection Criteria, LOI, Contract Negotiation, Contract Signing
Control Procurements: Kickoff Meeting, Joint Site Surveys, Equipment Ordering/Shipping/Installation/Testing/Commissioning, Payment Terms, Claims Negotiations, Closing Procurement
Incoterms 2020 (FCA, FOB, CFR, CIP, DDP, etc.)
International Chamber of Commerce
Commercial Transactions
Rules for Modes of Transport: EXW, FCA, CPT, CIP, DDP, etc.
Rules for Sea and Inland Waterway Transport: FAS, FOB, CFR, CIF
Previous Incoterms: DAF, DAT, DES, DEQ, etc.
Public Private Partnerships (PPP)
Funding and Financial Partners
P3 Justifications
Transfer of Risk
Accountability and Transparency
Delivery Models: BOT, BOOT, BLT, etc.
An Overview of FIDIC Rules (International Federation of Consulting Engineers)
FIDIC Golden Principles
FIDIC History and Overview
Membership and Publications
Adjudication and Mediation
How Contracts Tranbsfer Risks
Definition of Risk
What is Risk Transfer
Certificates of Insurance
Hold Harmless Agreement
Indemnification Clause
Waiver Clause
Examples
Legal and Commercial Clauses in the Contracts
Payment Terms
Confidentiality
Force Majeure
Termination
Jurisdiction
Dispute Resolution
Rights and Obligations
Service Level Agreements (SLAs)
Outsourcing
Managed Services
KPIs and QoS
Service Credits
Customer-Based SLA
Service-Based SLA
Memorandum of Understanding (MOU) and Non-Disclosure Agreement (NDA)
RFI
Proof of Concepts
Offer and Acceptance
Confidentiality
Pre-Cursor for Formal Contracts
Managed Services
Telecom and IT Environment
SLAs and Contracts
Segregation of Responsibilities
KPIs and QoS: MTBF, MTBR, Latency, Frame Loss Ratio, etc.
Note: A Certificate of Completion will only be issued upon achieving at least 75% attendance for the course.
Be the first to add a review.
Please,
login
to leave a review