Advanced IP Networking for Telecom Professionals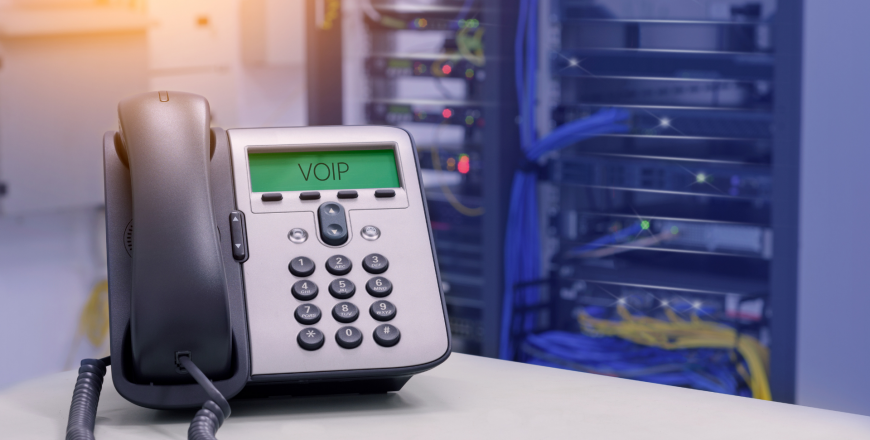 These days, telecom is incomplete without IT. Mobile communications, optical fiber communications, data center, IMS, etc, all depend heavily on IP technologies. Having a good grasp of these topics would certainly lend a competitive edge to telecom professionals. This is a comprehensive IP masterclass covering all the theoretical and practical aspects of IP that a telecom professional needs to know.
The course begins with detailed explanation on IP basics, before progressing in depth and branching out to other modern IP technologies like IPv6, IPv6 networks and deployments, security, IP/MPLS networks, management VPNs etc.
It also covers other modern real-life applications, such as mobile networks/fixed networks, of IP protocols and equipment, as well as the design and operation of these networks. It also includes topics like IP QoS, IP security, network management, MPLS, tunnelling, etc, which are essential for any telecom professional.
Practical hands-on examples will be included for a good understanding of IP. Simulation tools like Packet Tracer and Packet Tracer like Wireshark will be used for live demonstration and exercises so as to enhance the learning experience.
Chief Technical Officers who wish to have an overall understanding of IP networking technologies and their applications in the Mobile Networks, Satellite Communications, Optical Networks, Wireless Networks, Data Centers and etc.
Product Managers involved in the launch of IP-based services
Telecom Sales Professionals who interface with customers to sell IP-based services or solutions
Procurement professionals who are required to deal with technical specifications in RFPs
Network Engineers, Designers and Administrators
Network Managers and Planners
IT Professionals
Anyone who wish to learn about the role of IP in Telecommunications
Instructor-led Training
Classroom: 5 days
LIVE Virtual*: 35 hours
*Note:
A minimum of 6 or more participants are required for a company-based LIVE Virtual course to commence
LIVE Virtual courses can be conducted for 5 hours or 7 hours daily. Please note that the number of training days will be extended if you opt for 5 hours daily.
30 Oct – 1 Nov 2023 (Mon – Wed), GMT +08:00
6 – 8 Nov (Mon – Wed), GMT +08:00
If you are keen on attending the above scheduled course, please register your interest via our  course enquiry form.
This course provides a comprehensive and indepth understanding of all IP and IP Networking topics that a modern telecom professional needs to know. Upon the completion of this course, participants will be able to:
Understand Layer 2, Layer 2.5, and Layer 3 concepts in networking
Comprehend TCP/IP fundamentals and how the TCP/IP protocol suite works
Demonstrate proficiency in IPv4 and IPv6 protocols, including addressing schemes and subnetting
Analyze various IP network architectures and their applications in real-world scenarios
Describe IP-based protocols and routing mechanisms, including dynamic routing protocols
Explain the basics of IP/MPLS (Multiprotocol Label Switching) and QoS (Quality of Service) for efficient data delivery
Implement IP Security measures and understand how to safeguard IP networks from potential threats
Configure and troubleshoot IP networks using Wireshark and other relevant tools for effective network monitoring and debugging
Apply and operate IP protocols and technologies in both Mobile and Fixed Operator Networks, understanding their distinct requirements and challenges
TCP/IP Model and Protocols
Introduction to OSI 7 Layer Architecture
Standardization and Organizations
Internetworking Basics
Network Topologies
Networking Devices
TCP/IP Model
TCP/UDP Protocol
ICMP Protocol
ARP/RARP Protocol
FTP, Telnet, SSH Protocol
IP Addresses and Subnetting (IPv4 and IPv6)
IPv4 Packet
IPv6 Packet
IP Addressing Basics
Classes of IP Address
Reserved IP Addresses
Subnetting Basics
Calculation of Hosts and Subnets
Classless Inter-domain Routing (CIDR)
IPv6 Deployment Strategies
Lab Exercise
Routing Protocols
Router Basics
Static and Dynamic Routes
Routing Tables
IGP/EGP
RIP
IGRP
OSPF
BGP
Lab Exercise
Domain Name Systems
Domain Structure
DNS Resolution
Distributed DNS and Reverse DNS
Dynamic DNS
DNS in Carrier Grade Networks (i.e. Mobile Networks)
Lab Exercise
Switching
Segmentation
Collision and Broadcast Zone
STP
Switching Modes
Forwarding Tables
Lab Exercise
IP-MPLS
Basic Concepts
Where and Why it is Used
MPLS Operation
Traffic Engineering
Overview of VPNs
Layer 3 VPN Architectures and Operation
Multicast VPNs
VPWS and VPLS Services
Inter-provider VPNs
Layer 2/3 QoS
RSVP
MPLS QoS
DSCP and Diffserv
Color Coding and Class of Service Marking via VLAN Tag
Bandwidth Profiles
CIR, CBS, EIR, EBS, Coupling Flag, etc.
IP Tunneling
IP Encapsulation in IP
Generic Routing Encapsulation (GRE)
IPSec and Virtual IP for Tunneling
GPRS Tunneling Protocol (GTP)
IP Security
Firewalls and NAT
Intrusion Detection/Prevention Systems
DDoS Attacks
Public Key infrastructures
Access Control Lists
IPSec and DNSSec
Transport Layer Security
IP Network Management
Point to Point Protocol
Dynamic Host Configuration Protocol
Remote Authentication Dial-In User Service
SNMP
DIAMETER
IP Transit
What is IP Transit and its Function?
How is the IP Transit Purchased or Sold?
MIUs of Submarine and IP Transit
IP Transit Players Tier-1
IP Transit Players Tier-2
IP Transit Players Tier-3
Peering

What is Peering?
Is it a Free IP Transit?
IP Transport Technologies
Ethernet/Carrier Ethernet
WLAN and Packet Wireless/Microwave
MPLS, GMPLS, MPLS-TP
Exploring TCP/IP Utilities (Demo)
Mobile IP for Telecommunication Networks
Mobile vs IP QoS
HTTP over Wireless
IP Multimedia Subsystem (IMS) Fundamentals
Session Initiation Protocol (SIP)
Mobile IP Operation in Mobile Networks
All-IP Mobile Network Architectures (EPC and LTE)
Synchronization with IP Core (IEEE 1588)
Note: A Certificate of Completion will only be issued upon achieving at least 75% attendance for the course.
Be the first to add a review.
Please,
login
to leave a review