5G Network Transport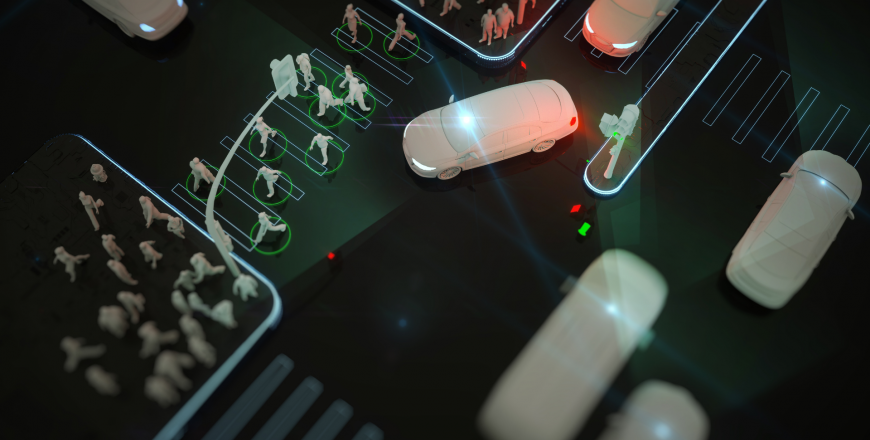 For 5G, a highly scalable and future-proof network architecture is required to enable the deployment and operation of new revenue-generating services. The transport architecture is key to this, providing the necessary standard interfaces, requirements, and modeling to realize this intelligent, coordinated automation.
With 5G bringing a significant increase in capacity, along with more stringent requirements with regards to performance including lower predictable delay, loss, and jitter, it requires an estimated doubling of radio sites deployed and the need for architecture with new RAN and core interfaces. These requirements must not only be met by mobile equipment but also by the underlying transport network.
This course is designed for telecommunications engineers working in the network transport design environment, as well as those who wish to extend their skills and knowledge in this domain.
Instructor-led Training
Classroom: 4 days
LIVE Virtual*: 28 hours
*Note:
A minimum of 6 or more participants are required for a company-based LIVE Virtual course to commence
LIVE Virtual courses can be conducted for 5 hours or 7 hours daily. Please note that the number of training days will be extended if you opt for 5 hours daily.
There are no upcoming course dates currently scheduled for this course. If you are keen on attending this course, please register your interest and indicate your preferred training dates via course enquiry form for us to open a Classroom/LIVE Virtual class schedule for this course.
At the end of this course, participants will be equipped with the necessary skills to perform 5G network design process.
5G Ran New Requirements
Timeline for 5G Deployment at Scale
5G RAN Architecture
5G RAN Deployment Architecture
Distributed RAN vs. Centralized RAN
Mapping 5G RAN to Transport Network
Mapping Functional Modules to the Physical Network
Deployment Topologies
gNB Architecture
Distributed Unit
Central Unit
CPRI Connections
Fronthaul/Midhaul/Backhaul Details
Fronthaul/Midhaul/Backhaul Dimensioning
CloudRAN Architecture
gNB General IP Properties
gNB Deployment Options
Common Transport when Co-siting LTE-5G
5G Transport Requirement
5G Use Cases
4G-LTE/LTE-A Transport Network Architecture Review
Core and Content Distribution to meet Bandwidth and Latency Requirements
5G Radio Architecture, Split Options and Transport Impacts
Transport Requirements per Mobile Network Segment
5G Transport Protocol Stacks
Sync Technology Introduction
GPS-based Synchronization
IEEE 1588-2008 Precision Time Protocol (PTP)
Synchronous Ethernet
Timing-over-Packet (ToP) with Phase Synch
Time Error Budget
Mobile Transport Technology Mapping
Microwave: Technology Evolution
xPON Technology Evolution
Last-mile Technology Fit
Transport and Technology Options for x-RAN
Network Slicing in 5G
What is Network Slicing
Tenancy and Network Slicing
Architecture of 5G Network Slicing
SDN and Network Slicing
Identify SDN Architectural Component Design, API Principals and SDN Network Design
Hybrid Switch Modes
Reactive versus Proactive Applications
Common API Primitives
API Communication Protocols (REST, RESTCONF, Java)
Module II – Overview of OpenFlow® Protocol
OpenFlow® Protocol Message Structures, Features
Open Source versus Vendor Specific
Anatomy of a Controller
NBI Models/Implementations
SDN-Based Optical Networks
The Rise of EON – Elastic Optical Networks
Dynamic ROADM
Routing and Spectrum Allocation
Multi-domain Transport Integration
Dynamic Management, Provisioning and Orchestration
Service Chaining and Orchestration
Resource Optimization for Dynamic Environments
Customer Edge Switching and UE Multi-homing
GMPLS Control Plane and H-PCE
Granular Control and Policy Management
Meta-Policies
Network Slicing – S-BVT
Mobile Traffic Management and ALTO-SDN
Traffic Steering
Note: A Certificate of Completion will only be issued upon achieving at least 75% attendance for the course.
Be the first to add a review.
Please,
login
to leave a review
You cannot copy content of this page