Internet of Things Workshop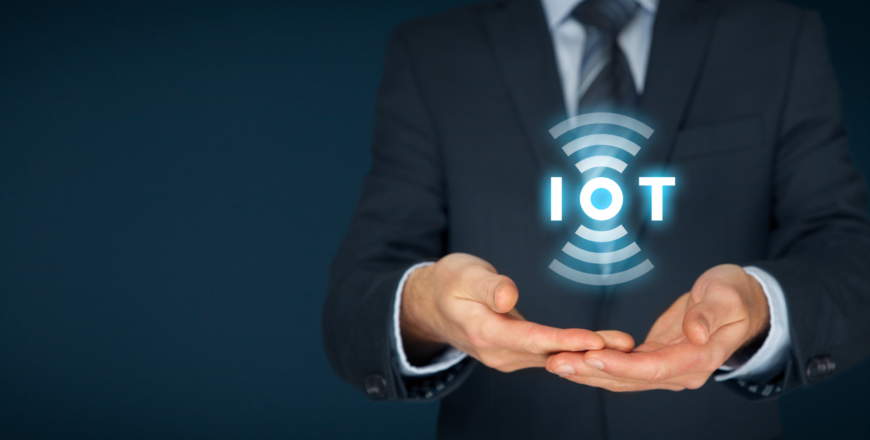 The course provides participants with a solid technical understanding of the different IoT technologies involved in modern IoT scenarios and its use cases, covering open and standardized technologies from LTE-M/Cat-0/1/3, NB-IoT and 5G to proprietary technologies like Sigfox, LoRaWAN, Weightless and more. The connectivity technologies are covered comprehensively and in relation to standardization, their pros and cons, regulatory aspects, security, ecosystem and use cases.
The impact of introducing IoT in a cellular network along with the need for new hardware, interfaces and channels will also be covered in great depth.
As security remains to be one of top concerns for IoT due to critical data being transmitted via government, transport and critical infrastructure, this training will deconstruct the different security challenges at all levels of the IoT ecosystem, explaining the risks and standard solutions available.
Several architectures and best practices will be discussed and linked with the use cases for industry verticals, covering benefits business models, challenges of each industry and use case.
Instructor-led Training
Classroom: 4 days
LIVE Virtual*: 20 hours
*Note:
A minimum of 6 or more participants are required for a company-based LIVE Virtual course to commence
LIVE Virtual courses can be conducted for 5 hours or 7 hours daily. Please note that the number of training days will be extended if you opt for 5 hours daily.
5 – 7 Feb 2024 (Mon – Wed), GMT +08:00
If you are keen on attending the above scheduled course, please register your interest via our course enquiry form.
At the end of the course, participants will be able to:
Understand the IoT market and its opportunities for mobile operators
Understand the main IoT connectivity technologies and their current market share and forecast
Evaluate and compare the main LTE IoT technologies: NB-IoT and LTE-M
Make informed decisions regarding the best IoT technology to implement in their networks
Understand the technical and operational impacts of introducing NB-IoT in a current network which includes the core network (SCEF, S-SGN, new interfaces), RAN (new physical channels, new messages), security (network and device), coverage extension techniques, and new procedures (Power Saving Mode and eDRX)
Analyze new traffic, capacity impacts, and link budget for IoT
Identify and explore new business opportunities and use cases for IoT
Have a clear understanding of the future of IoT, including the role of NFV/SDN, and 5G
Introduction to Internet of Things
IoT as one of the Biggest Opportunities for Mobile Network Operators
IoT's Current Snapshot in the Market and its Forecast
Impact of IoT and its Value
Challenges and Barriers
IoT Functional Requirements
Standardization and Regulations

Technology and Industry Standards
Impact of Standards and Regulations on an IoT Solution
IoT Technical Overview
IoT Communication Technologies

Wired Communication Technologies
Wireless Proprietary Technologies: Sigfox, LoRa, RPMA, Symphony Link, Weightless
LTE Technologies: LTE-M, NB,IoT

NB-IoT vs LTE-M Current Market Position
NB-IoT Deep Dive:

Changes in Architecture: Devices (eUICC), Core Network, RAN
New Nodes: SCEF, C-SGN
New Interfaces: T-6a, S6t
RAN Enhancements: RRC/NAS
New Physical Layer and Channels
New Procedures: Coverage Extension, Power Saving Mode, eDRX
Link Budget Examples
Capacity and Traffic Study
Data Transfer Options: RRC Resume, Data over Control plane and NIDD (Non-IP Data Delivery)

Security and Privacy: Number 1 Concern in IoT Networks

Authentication Procedures
Access Control
Privacy
Devices Security (eUICC) and Software Updates
Trust between Devices (Intermediaries and Middleware)
Applications and end-to-end security

Scaling IoT: SDN/NFV
Impact of 5G in IoT
IoT Business Opportunities
IoT Segmentation

Consumer
Enterprise
Industrial

Digitalization and Digital Transformation of Vertical Industries

Utilities
Automotive
Transportation & Shipping
Retail
Health
Smart Cities

Operators' Options to Monetize IoT
Analytics and Big Data
Note: A Certificate of Completion will only be issued upon achieving at least 75% attendance for the course.
It would be beneficial for participants to possess basic knowledge of networking, IP, software architectures and wireless communications.
Be the first to add a review.
Please,
login
to leave a review
You cannot copy content of this page