An Overview of Satellite Communications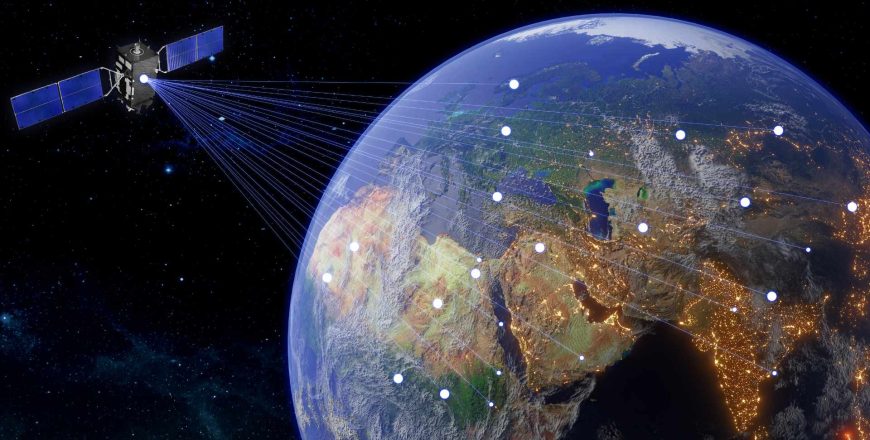 This course provides an overview of the principles and applications of satellite communications. It is designed especially for professionals who are new to this field or who require basic knowledge and concepts to deal with technical or management aspects related to satellite communications.
In this 2-day course, you will be introduced to the different types of satellites and the purposes they serve, such as the Low Earth Orbit (LEO), Medium Earth Orbit (MEO) and Geostationary Earth Orbit (GEO) satellites. You will learn about propagation delays and free space loss, multiple access techniques that include time division multiplexing and frequency division multiplexing, and link power budget.
In addition to theory, this course will also present real-world examples to give you a practical understanding of how satellite communications work. More specifically, examples of typical VSAT applications like PDH, SDH, Ethernet, DBV, etc. will be covered.
3G/4G/5G mobile network operators
Broadcasting companies that utilize satellite links
Telecommunications companies (PTTs, carriers)
Satellite operators
Internet service providers
IT & system integration companies
Multinational companies that rely on satellites
Professionals in non-technical domains (eg. management, finance, PMO) who wish to learn about satellite communications
Instructor-led Training
Classroom: 2 days
LIVE Virtual*: 12 hours
*Note:
A minimum of 6 or more participants are required to commence a company-based LIVE Virtual course
LIVE Virtual courses can be conducted for 5 hours or 7 hours daily. Please note that the number of training days will be extended if you opt for 5 hours daily.
There are no upcoming course dates currently scheduled for this course. If you are keen on attending this course, please register your interest and indicate your preferred start/end training dates via our course enquiry form for us to open a Classroom/LIVE Virtual class schedule for this course.
This course aims to provide participants with the fundamental knowledge on satellite communications and to motivate them to further their knowledge in this domain. At the end of the course, participants will learn the following:
Fundamentals of satellite communications, earth stations and VSATs
Frequency spectrum and satellite bands
Terminology related with satellite radio link planning
Technical and regulatory challenges
Multiple access techniques
Free space loss and atmospheric impairments
Antenna design and its impact on beam shaping and coverage area
Satellite Communications Fundamentals
Transmission Equation
Advantages of Satellites
Disadvantages of Satellites
Types of Satellites
Types of Orbits
LEO vs MEO vs GEO
Satellite Launching
Satellite Subsystems
Basic Terminology: Inroute vs Outroute, Uplink vs Downlink
Satellite Transponder
Spot Beams
Satellite Footprints EIRP
Beam Shaping
Polarization
Modulation
Frequency Bands
Examples
Link Budget
Rain Margin
Coverage Angle and Area
VSAT Components
ODU vs IDU
Uplink and Downlink Chains
LNB and BUC
Noise Figure
Feed Horn
Examples of LEO and GEO Satellites
Global, Wide and Narrow Spot Beams
Astronomical and Navigation Satellites
Reconnaissance and Weather Satellites
Communication Satellites
Fixed Service Satellites
Mobile Service Satellites
Direct Broadcast Satellites
Satellite Phone, Radio and TV
Star and Mesh Topology
Link Budget Calculations
Installing Satellite Dish
 Modulation and Multiple Access
Need for Modulation
ASK, FSK and PSK
QAM, APSK and M-PSK: 8QAM, 16QAM, 32QAM, 64QAM, etc
Multiple Access Systems: FDMA, TDMA, CDMA
DAMA, SCPC, MCPC
Forward Error Correction (FEC)
Adaptive Coding Modulation
Block Codes, Convolutional Codes
Typical FEC Rates
MODCODs Variation with Environment
Quadrature Amplitude Modulation
Spectral Efficiency
VSAT Applications: DVB, SDH and Ethernet
Evolution of DVB Standards
PDH vs SDH Interfaces
Ethernet Interfaces
Carrier Ethernet Concepts
Case Study: A Study into an Operator's Transformation of VSAT Network
Fiji Islands – Geography
Fiji – Telecom Statistics
Transmission Layout
VSAT Network
Telecom Operators in Fiji
Earth Station and Satellite Beam
VSAT Remote Setup
Transformation Journey
Project Challenges
Benefits
Learnings
Emerging Trends in the Satellite Industry
Beam Hopping
Docking
StarLink and OneWeb
Hubble and James Webb Space Telescope
Second Gen Galileo Navigation Satellites
Anti-Satellite (ASAT) and Direct Ascent Anti- Satellite (DA-ASAT) Technologies
Laser Communications Relay Demonstration (LCRD)
Next-generation Interceptor
Project Kuiper – $10 Billion Venture
Note: A Certificate of Completion will only be issued upon achieving at least 75% attendance for the course.
No pre-requisite knowledge is required but some background in wireless would be beneficial.