Network Transformation from 4G to 5G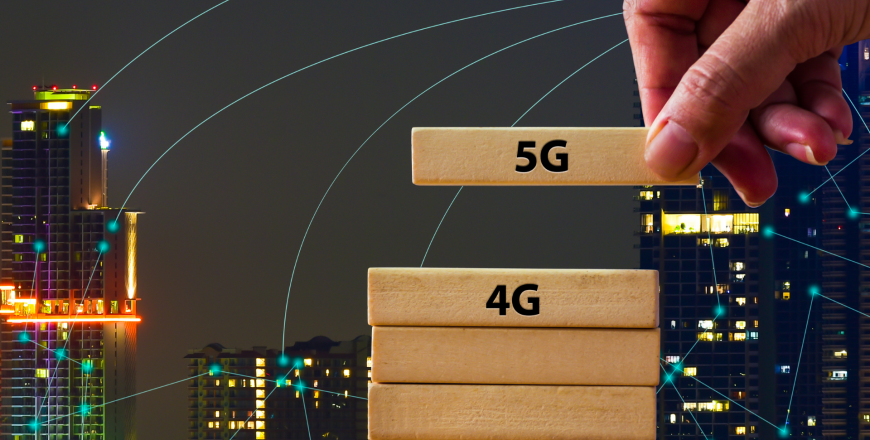 The evolution from traditional 4G to 5G is one of the few big challenges facing the telecom industry in the coming years.  New 5G technology is expected to introduce flexibility and agility in the network that will address the needs of different services and industry verticals.
This course addresses and analyses the different strategies that can be utilised to transform network based on 3GPP R15. It covers an overview of the current situation on 4G or LTE networks, and the different options for migration to achieve final 5G solution in the radio access and core. In short, the network transformation applies end-to-end, on 5GC as well as NG-RAN.
Participants will understand the steps to migrate 5G RAN from Non Standalone (NSA) to Standalone (SA) using different flavours.  It introduces cloud solutions in the RAN.  For the Core network part, participants will learn a new solution called SBA (Service Based Architecture) and how to achieve maximum automation.
The course provides key features and functionalities of 5G New Radio (NR) and 5G Core Network, such as split architecture of NG-RAN, cloud RAN options, CUPS, Dual Connectivity and complementary technologies like network slicing, MEC as well as automation and orchestration.
Finally, this training presents an overview of network evolution and how to achieve network automation through technologies such as SDN and ONAP.
This course is designed for Network Design Engineers, Network Planning Engineers, Network Operations and Maintenance, Managers in the Radio and Core, and anyone interested to acquire knowledge of the 5G technology.
Instructor-Led Training
[Classroom: 4 days / LIVE Virtual*: 28 hours]
*Note:
A minimum of 6 or more participants are required for a company-based LIVE Virtual course to commence
LIVE Virtual courses can be conducted for 5 hours or 7 hours daily. Please note that the number of training days will be extended if you opt for 5 hours daily.
13 – 16 Jun 2023 (Tue – Fri), GMT +08:00
If you are keen on attending the above scheduled course, please register your interest via our course enquiry form.
At the end of this course, participants will:
Understand the different options to transform current 4G network to 5G
Identify key components in order to realise the network transformation and evolution
Describe different scenarios to deploy 5G networks from NSA to SA solution according 3GPP Release 15
Evaluate scenarios to build the new network architecture
Describe options to be more cost-effective in network deployment
Understand the new 5G Core architecture based on services
Describe the principle changes in the Core network to allow the network to be more flexible and agile, and enable network automation
Identify features such as Network Slicing, Mobile Access Edge Computing and Network Function Virtualization and their roles in 5G
Explain options in automation of network operations
Illustrate roaming scenarios for 5G interconnection
This course will help participants gain a solid understanding of the 5G network. They will learn different steps to network transformation and migration strategy to 5G networks. They will also acquire strong foundational knowledge of the main network features and on how to advance the current 4G networks. A combination of theoretical and practical uses cases with exercises will be provided to help participants validate the knowledge they have learnt.
Current situation of 4G networks (Radio and Core)
Overview of the 4G Architecture
Voice / Data Situation
Possible Deployment Scenarios (Migration Path from 4G to 5G)
Introduction to 5G
Definition of NSA vs SA
Strategy to Migrate the 4G to 5G
Introduction to New Radio Architecture
Key Concepts( Numerology, Frame Structure, Resource Block, Bandwidth, Scheduling, Spectrum, Modulation, etc.)
Main Radio Features Specifies in 3GPP R15
Dual Connectivity
Massive MIMO
Beamforming vs Spatial Multiplexing
Network Sharing between Operators
Passive vs Active Sharing
MOCN vs MORAN
Introduction to Dynamic Spectrum Sharing
Cloud RAN Architecture Options (DRAN, CRAN, ORAN)
Traditional Solutions
Evolution to RAN Virtualization
Split Option for CU and DU
Open RAN Solutions
Control and User Plane Separation (CUPS)
CUPS Solution
Benefits of the Separation
Network Function Virtualization (NFV)
Definition of NFV
Components of Virtualization
Container and VNF (Microservices)
Different Option to Virtualize the Network
Introduction to 5GC (SBA, Service Based Architecture)
Definition of the SBA
Principal Components of SBA
Network Slicing (NS) in 5G
Enabler and Reasons for NS
Architecture of NS and Management
Description of 5G Uses Cases
Implementation of Mobile Access Edge Computing (MEC)
MEC Definition and Architecture
Benefits and Use Cases of MEC
Operation and Network Maintenance (SDN and ONAP)
SDN Definition and Architecture
ONAP Scope, Main Topic and Architecture
Roaming Scenarios for 5G
Evaluation Different Options for 5G Roaming
5G Security
5G Security Overview
Security Domains and Nodes Impacted
Main Procedures Involved
Knowledge in the radio and core in LTE networks is recommended
A good understanding of the 4G architecture and procedures