IP Connectivity for Oil and Gas Industry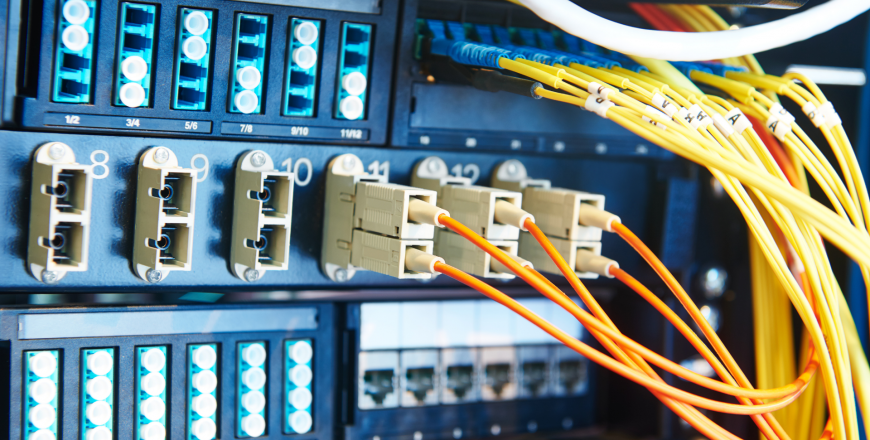 In the Oil and Gas industry, remote stations are common and are often located in isolated environments with limited access to nearby communities or communication infrastructure. These critical stations require seamless connectivity with headquarters and regional support offices for effective management and technical support, involving telemetry, data center connectivity, voice, video, and data communication.
Given the data-centric nature of these operations, IP connectivity has become a vital necessity for such facilities. Typically, IP-based communication networks are established using Satellite Communications and Microwave Transmission.
This comprehensive course will offer a detailed exploration of these wireless technologies, catering to the needs of both technical and management professionals in the field. As raw material extraction often takes place in the harshest environments and extreme climates, the course will also focus on minimizing downtime and ensuring regulatory compliance for uninterrupted operations.
Chief Technical Officers who wish to have an overall understanding of wireless technologies and their applications in the Oil and Gas industry
Engineers and Technicians who are dealing with Satellite Comuications and Microwave Transmisison technologies
Product Managers involved in the launch of IP-based services
Procurement professionals who need to deal with technical specifications in RFPs
Network Engineers, Designers and Administrators
Instructor-led Training
Classroom: 3 days
LIVE Virtual*: 20 hours
*Note:
A minimum of 6 or more participants are required for a company-based LIVE Virtual course to commence
LIVE Virtual courses can be conducted for 5 hours or 7 hours daily. Please note that the number of training days will be extended if you opt for 5 hours daily.
25 – 27 Mar 2024 (Mon – Wed), GMT +08:00
If you are keen on attending this course, please register your interest via our course enquiry form.
At the end of this course, participants will be able to:
Understand Layers 1-4 concepts in networking
Grasp TCP/IP fundamentals
Comprehend IPv4 and IPv6 protocols and addressing, facilitating seamless IP connectivity in diverse environments
Evaluate various IP network architectures to design and implement effective communication solutions
Explore IP-based protocols and routing techniques for optimizing data flow in oil and gas facilities
Recognize the critical role of IP connectivity in the Oil and Gas industry, ensuring efficient management and support
Apply Satellite Communications and Microwave technologies in both on-shore and off-shore locations to establish reliable IP-based communication networks
Connectivity in the Oil and Gas Industry
On-shore vs Off-shore Platforms
Communication among Upstream, Midstream, and Downstream Segments
High Risks in Deep Water Oil and Gas Exploration
The Private and Secure Broadband Wireless Technology
Requirement of Reliable Long-range Communication for Exploration Vessels in Extremely Harsh Marine Conditions
Wireless Technologies for Data Acquisitions, Mapping of Subsurfaces, Identification of Potential Deposits and Formation Evaluation
Satellite Communications Fundamentals
Characteristics of LEO, MEO, GEO Satellites and their Pros and Cons
Satellite Frequency Bands and their Pros and Cons
Multiplex Schemes: FDMA, TDMA, CDMA, SCPC, MCPC, etc.
Linear and Circular Polarization
Satellite Beams: Global, Regional, Spot Beams, Steerable Beams
EIRP and G/T
Link Planning: Transmit Power, Antenna Gains, Free Space Loss, Receive Power, etc.
Transponder: Carriers, Channel Assignments, Bent Pipe, Regenerative Type
Component of VSAT: ODU and IDU
VSAT Applications in the Oil and Gas Industry
VSAT Components: IDU Vs ODU
VSAT on Marine Vessel
Antenna Stabilization over a Moving Platform
Mitigating Environmental Effects on Signal Propagation
Commissioning VSAT in a Remote Location
Microwave Solutions for the Oil and Gas Industry
Link Planning Over a Rough Terrain
Line of Sight Constrains on an Off-Shore Platform
IP Radios
Using Microwave to Transport Telemetry Signals
Examples
Ethernet Interfaces on Microwave and VSAT Modems
L2 Features
Ethernet Bridging
Spanning Tree Protocol
QoS and Traffic Prioritization
L3 Features
QoS via L3
Routing Protocols
Note: A Certificate of Completion will only be issued upon achieving at least 75% attendance for the course.
Be the first to add a review.
Please,
login
to leave a review