5G Mobile Networks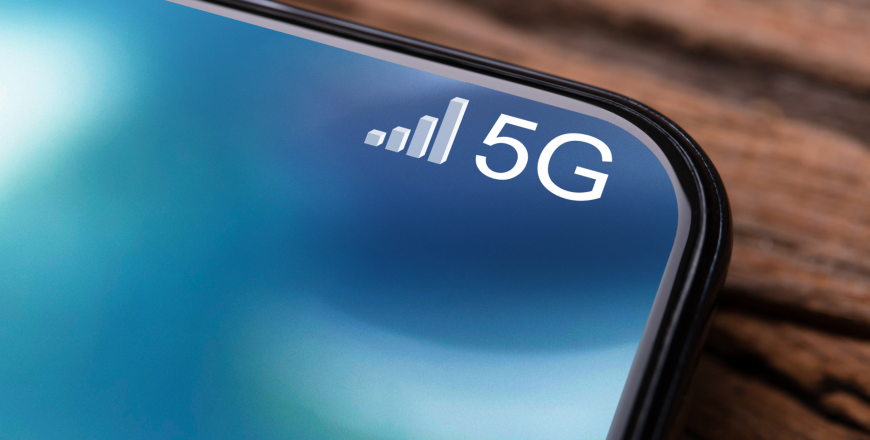 5G is the next generation of wireless connectivity that brings faster speeds and reduced latency in networks for a host of mobile devices and services.
In this course, you will learn about this next major phase of wireless and mobile communication technology and understand how the various components in 5G mobile networks work together to provide increased bandwidth, Ultra-Reliable Low Latency Communication (URLLC) and dynamic connectivity for enhanced mobile broadband services. You will also learn about the standards beyond the current 4G/IMT-advanced standards.
The course also includes topics such as radio channels, RF, antennas, propagation, architecture, components, cellular/backhaul and applications that will alter the form and operation of mobile network operators. 
Participants will learn how 5G wireless networks perform as compared to 4G in terms of speed, agility, and intelligence. New trends and services such as Device-to-Device, Internet of Things (IoT), smart cities, autonomous driving, low-latency remote control, as well as other use cases that operators will be able to deploy to boost their revenue will be covered.
All in all, participants will gain an in-depth understanding of the operation of 5G networks and how operators would be able to harness the full benefits in an era characterized by software defined businesses.
This course is designed for professionals who are interested to understand 5G technologies and its use cases.
Radio and Packet Core Engineers
Managers involved in the planning and design of wireless networks
Project Managers
IP Engineers
Technical Product and Marketing Professionals
C-level Decision Makers
Executives
Regulators
Instructor-led Training
Classroom: 3 days
LIVE Virtual*: 21 hours
*Note:
A minimum of 6 or more participants are required for a company-based LIVE Virtual course to commence
LIVE Virtual courses can be conducted for 5 hours or 7 hours daily. Please note that the number of training days will be extended if you opt for 5 hours daily.
8 – 11 Jan 2024 (Mon – Thu), GMT +08:00
If you are keen on attending any of the above scheduled courses, please register your interest via our course enquiry form.
At the end of the course, participants will be able to:
Understand 5G and 5G technology drivers
Understand 5G network architecture, components, features and their benefits
Explain the RF, PHY, MAC and Core network operation of 5G
Describe typical 5G Use Cases and deployment scenarios
Describe the conditions necessary to support 5G deployments
Understand how to deploy 5G small cells for their coexistence with pre-5G macrocells
Gain in-depth knowledge of advanced wireless technology concepts like Massive MIMO, Virtualized RAN and more
After completing the course, participants will acquire an in-depth understanding of 5G technologies. They will be able to plan and design a best-in-class software-defined 5G wireless network that offer leading-edge applications that would satisfy both current and future market requirements.
  Introduction to 5G Wireless Communications
Why 5G?
5G as a technology vision
5G features
5G technologies & objectives
  5G Requirements and Specifications
5G Requirements
The 10 Pillars of 5G
Capacity Increase
Bandwidth
Spectral Efficiency
Variety of Services and Applications
Variety of Device Types
Power Consumption
Disruptive network technologies
Resilience of the network
Pervasive Networks
Internet of Things (IoT) and Device-to-Device communication
Ubiquitous connectivity and computing
5G Vision
  5G Standardization
3GPP Evolution and 5GPP
5G Infrastructure PPP
IEEE
Horizon 2020 Framework Programme
METIS Project
5G Innovation Centre
Visions of Companies
5G in Europe, North America and Asia
5G Architecture
  5G Internet
Context-Awareness
Virtualization and Dynamic Software-based Network Reconfiguration
Multi-technology Mobility
Quality of Experience (QoE) & QoS
Mobile Clouds
  5G Mobile Networks
Heterogeneous Networks & Small Cells
Capacity Limits
Densification
Mobile Data Demands
Demand vs. Capacity vs. Delay vs. QoE
Co-Operative Networks
Diversity and Relaying Strategies
PHY and MAC layer protocols
Deployment and Performance Evaluation
Cognitive Radio
Dynamic Spectrum Optimization
Multi-technology & Multi-Tier Carrier Aggregation
Energy Efficiency
White Spaces for 5G
5G Broadcast Broadband Architecture
SON Evolution for 5G
  5G Air Interface
New Access Protocols
SDR-based Air Interface
PHY layer procedures
Radio Channel Models
Propagation Models for 5G
Advanced MIMO and mWave Beamforming
Network Discovery
Coexistence of macrocells and cognitive smallcells
  Security for 5G Wireless Communications
System Architecture
Potential Security Issues
User Equipment
Access Network
Core Network
IP Network
  5G Operational Scenarios
5G Implementation Roadmap
Capacity and Performance
5G Evaluation Tools and Testbeds
Examples of 5G scenarios and its technology components
Note: A Certificate of Completion will only be issued upon achieving at least 75% attendance for the course.
A basic understanding of IP-based communications
Knowledge of core networking and functions
Experience with IT infrastructure (i.e., ethernet, switches, routers)
An understanding of current 4G air interface and core network technologies
Be the first to add a review.
Please,
login
to leave a review