3G Sunset Strategy and 5G Optimization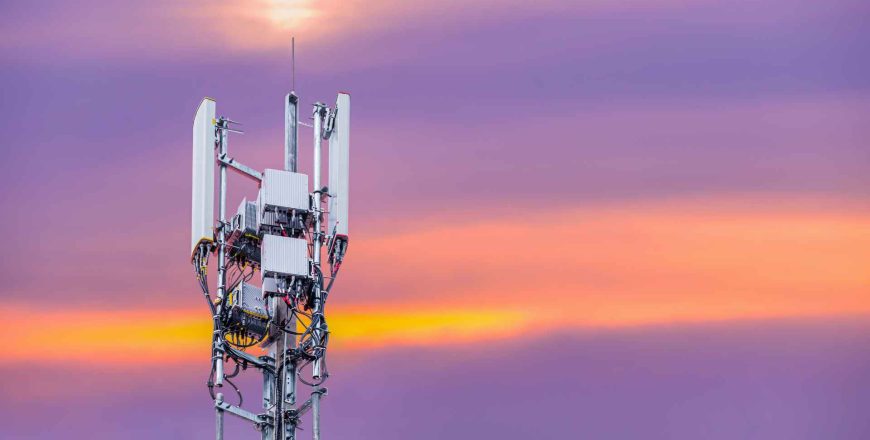 5G is set to revolutionize the way we communicate, collaborate and exchange data. The 5G New Radio (NR) system will support enhanced Mobile Broadband (eMBB), Ultra Reliable Low Latency Communications (URLLC), and massive Machine Type Communications (mMTC).
5G NR is far more complex than previous generations of mobile networks and will still need to work together with current 4G LTE and WiFi radio access technologies, leading to challenges in network planning.
Radio network planning is no longer a standalone business activity. It needs to connect to the wider OSS/BSS eco-system for maximum impact. In this course, you will learn how to plan for seamlessly and reliably integration with other systems, including inventory, site acquisition, site rollout, configuration management, and performance management.
5G need to be deployed on top of existing networks in the most cost-effective manner possible. This requires learning radio network planning with existing 2G, 3G and 4G support. The 5G processes which are shared with the legacy technologies.
This course is designed to provide a deep understanding and learning of the 5G concepts to technical engineers, managers and technicians, consultants, communications professionals, network professionals and others who plan on using, evaluating, or working with 5G networks.
Instructor-Led Training
Classroom: 3 days
LIVE Virtual*: 20 hours
*Note:
A minimum of 6 or more participants are required for a company-based LIVE Virtual course to commence
LIVE Virtual courses can be conducted for 5 hours or 7 hours daily. Please note that the number of training days will be extended if you opt for 5 hours daily.
There are no upcoming course dates currently scheduled for this course. If you are keen on attending this course, please register your interest and indicate your preferred start/end training dates via our course enquiry form for us to open a Classroom/LIVE Virtual class schedule for this course.
1. Why are 2G and 3G being Sunset?
Reuse Radio Frequencies for 4/5G Deployments
Decrease Maintenance Cost by Reducing the Number of Radio Networks
Check Backward Compatibility Enabled
Internet of Things Latency and Future Apps
Achieve High Speed, Low Latency, Real Time
2. 2G and 3G being Sunset Challenges
Regulation

Regulator's Permission: Get Regulators' Support to Shut Down 2G/3G
eCall Migration toward IMS Voice

Device

4G Entry Level Phone: Promote Entry Level Phone Industry
IMS Voice Phone: Recommend Industry to enable IMS Voice by Default
Migrate 2G/3G M2M to 4G MIoT (LTE-M and NB-IoT) by promoting the Migration of
Legacy 2G/3G Use Case to 4G

Network

Develop IMS Voice in the Home Network, including Postpaid and Prepaid Offers
Promote IMS Voice Roaming
SIM Replacement to offer 4G SIM Card, or promote SIM Replacement Solution
Define Network Sunset Initiation Criteria: How to make 2G or 3G Phase out based on the Situation of 2G/3G Network, Revenue, User, Expenditure and 4G Network Readiness
Migrating 2G/3G Users to LTE by identifying the User Category and Develop the Migration Policy (2G User with no Data Requirement, 2G User with less Data Requirement, 2G/3G User with 4G Phone), offer different Promotion
Spectrum Refarming (Partial or Full)
3. Potential Interworking Architecture
4. Service Availability
5. Redesign IMS Core for Voice – Converged Voice Services
VoLTE: When no 5G Core is Deployed, Voice for 5G Users is delivered through VoLTE Network (LTE Radio, EPC and IMS), while 5G eMBB Services are delivered through 5G Radio and the Enhanced LTE/EPC.
Vo5G/VoNR: When 5G Core is Deployed, Voice is Leveraged using the 5G Core Functions and IMS, while the 5G Use Cases are Delivered by the NR and the 5G Core.
VoWiFi: The Access Agnostic 5G Core Supports Fixed and Wireless Connectivity that includes Licensed, Unlicensed, 3GPP and non-3GPP Technologies, to deliver Converged Voice Services.
6. How to Implement Spectrum Refarming
Refarming is a cost-effective way to increase capacity for UMTS/LTE without the need to bid for new spectrum. Refarming is not limited to GSM, since UMTS spectrum can also be refarmed to increase LTE capacity. Another interesting benefit for operators is that lower frequencies (usually allocated to GSM networks) provide much better coverage.
Sufficient Contiguous Spectrum to Support the Simultaneous Operation of 2 or 3 Technologies in a Frequency Band
Simultaneous, Mixed Use of Frequency Bands presents Challenges regarding Bandwidth Allocation across Bands
Use both Sides of the Spectrum Adjacent to the Dividing Point
Adjacent Channel Interference – Use Guard Bands
New Frequency Planning and Implementation
7. Spectrum Refarming Framework
8. What's New in 5G, Vision and Beyond
Beamforming
Massive MIMO
Dynamic Spectrum Access (DSA)
Internet of Things (IoT)
Small Cells
Software-Defined Radio (SDR)
Centralized RAN vs. Cloud RAN
NFV, SDN, and Cloud Networking
Massive Machine Communication (MMC)
Massive Internet of Things (IoT)
Ultra-Reliable Communication (URC)
5GPP
m. 5G Forum
5GMF
3GPP
ITU-T's IMT-2020
5G Americas
ETSI
9. 5G Architecture – CORE
Service Based Architecture
From Network Function to Network Function Service
Cloud Adoption
Network Slicing
Slice Management and Orchestration
gNB and ng-eNB Functionalities
5G Core Architecture – Network Functions:

AMF Functionalities
AMF Functionalities
UPF Functionalities
SMF Functionalities
5G Network Interfaces
Network Slice Selection Function

External Exposure
Internal Exposure

Network Repository Function
Unified Data Management
Unified Data Repository
Policy Control Function
Authentication Server Function
NG Interface
Xn Interface
Control Plane
User Plane

5G Radio Protocol Architecture
Multi-RAT Dual Connectivity
Comparing LTE and 5G Core
10. 5G Architecture – RAN and Air Interface
5G/NR RAN Architecture
Functional Split between NG-RAN and 5GC
5G Radio Architecture Options for Cloud RAN gNB
Functional Split in the gNB
5G Advancement and Air Interface
5G Spectrum Outlook
Radio Parameter Comparison – LTE and NR
5G NR – The New Radio Interface for 5G
Scalable OFDM
Advanced LDPC Channel Coding
Ultra-Reliable Low-Latency Communication (URLLC)
5G NR – The New Radio Interface for 5G
Beamforming in mm-Wave (30 GHz to 300 GHz)
Massive MIMO and Beamforming
11. 5G NR Physical Layer
3GPP 5G NR Physical Layer Specs
5G Frame Structure Enhancements
LTE Frame Structure
LTE Generic Frame Structure
LTE DL Physical Layer Parameters
5G Frame Structure – Resource Grid
Numerology – Subcarrier Spacing
Numerology and Slot Length
5G Frame Structure – Scalable NR Slot Duration
5G Channel Structure
Logical Channels
Transport Channels
Physical Channels and Signals
5G Channel Structure Vs LTE
DL Channels and SS/PBCH block
UL Channels and Signals
12. 5G Protocols
UE-5GC Control Plane Protocol Stack
UE-5GC User Plane Protocol Stack
5G NR-RAN Control Plane Protocol Stack
5G NR-RAN User Plane Protocol Stack
5G-NR Layer 3 (RRC) Functions
5G-NR Layer 2 Functions
13. 5G RF Design
U5G Propagation Models
5G Indoor and Outdoor Small Cell Design
5G Propagation Model Equations and Formulas
RF Design Inputs
RF DL Link Budget
RF UL Link Budget
Traffic Mapping
RF Planning Tools
Traffic Modelling
RF Prediction
Analysis and Reiteration of the Results
14. Optimizing 5GS QoS System Procedures
5G End to End Call Flow
5G NR RRC Procedure and its States

RRC State in NR
NR RRC Interaction with LTE RRC
NR RRC Interaction with UTRAN / GERAN RRC

RRC Idle

Synchronization Signals
Broadcast and SI

RRC Connection Setup
RRC Reconfiguration
DL Information Transfer
UL Information Transfer
15. 5G RF Parameter Planning and Optimization
PCI Planning
RACH Planning
Power Control
TA and RNA Planning
Cell Selection and Reselection
Handover
5G Throughput and Capacity Calculation
5GS to EPS Handover
EPS to 5GS Handover
Interworking with Non-3GPP Networks
Non-3GPP Access Registration
Establishing PDU Sessions
Modifying a PDU Session
Utilizing PDU Sessions
16. Optimizing 5G End to End KPIs – Accessibility, Integrity, and Utilization
Accessibility
Retainability
Availability
Mobility
Integrity
Utilization
17. 5G Mobility Scenarios – Handover Optimization
Blind Handover Optimization
Coverage Based Intra Frequency Handover Optimization
Coverage Based Inter Frequency Handover Optimization
Frequency Priority Based Inter Frequency Handover Optimization
18. Optimizing Layer 3 Parameters – Inter Frequency Handover
A1 Threshold
A1 Time to Trigger
A1 Hysteresis
A2 Threshold
A2 Time to Trigger
A2 Hysteresis
A5 Threshold 1 and Threshold 2
A5 Time to Trigger
A5 Hysteresis
19. 5G Low Throughput Troubleshooting in SA/NSA
5G NR Throughput Calculation
Factors and Prerequisites to Reach Maximum 5G Throughput
Number of Grant and RB Troubleshooting
Low MCS Troubleshooting
High IBLER Troubleshooting
Low rank Troubleshooting
Note: A Certificate of Completion will only be issued upon achieving at least 75% attendance for the course.
Be the first to add a review.
Please,
login
to leave a review