Readiness for 5G Revolution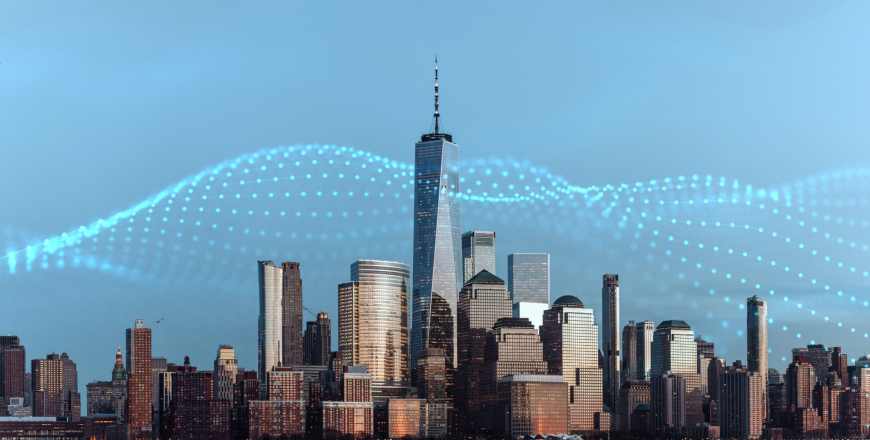 IoT and Big Data have blurred the boundaries between communications technology and information technology, resulting in the rise of new broadband innovative services based on last mile connectivity and the reliance on 5G as a solution for services such as Over-The-Top (OTT) and Voice Activation Detection (VAD). The end-to-end 5G network is turning out to be a flatter, cloud-based architecture with different virtual slices for various types of services, with each having a separate Quality of Service.
With this transformation, telecom operators and businesses must leverage 5G and transform their networks to remain competitive. However, transforming networks can be challenging due to increasing expenses and complex maintenance, potentially affecting profitability and meeting financial market expectations.
In this course, participants will learn about the 5G revolution and how they can prepare their organization to take advantage of the opportunities it presents. They will be equipped with the tools and knowledge necessary to effectively assess the needs of their clients and offer the right solutions to drive revenue growth and profitability.
They will start by learning how to plan and implement an advanced 5G network and dig into the key technologies driving the 5G revolution. The course will also cover the envisioned technologies for 5G as determined by regulatory and standardization bodies, and the potential for revenue growth from new services enabled by IoT. Lastly, participants will learn about the densification and automation of the network through the deployment of small cells.
To help participants be more proactive in understanding the needs of their customers and offering relevant solutions, 5G readiness assessment worksheets will be provided for Consumer and Enterprise Business Units. These exercises will enable participants to assess the level of readiness of their clients and offer relevant solutions that can help increase revenue and profitability for network operators.
This course is designed for IT/Telecom professionals who wish to understand the 5G revolution and how to prepare their organization for it. They include:
Network Operators
Telecom Engineers responsible for the planning, implementation, and deployment of 5G networks and services
C-Suite Level Directors and Managers
Instructor-led Training
Classroom: 3 days
LIVE Virtual*: 16 hours
*Note:
A minimum of 6 or more participants are required for a company-based LIVE Virtual course to commence
LIVE Virtual courses can be conducted for 5 hours or 7 hours daily. Please note that the number of training days will be extended if you opt for 5 hours daily.
There are no upcoming course dates currently scheduled for this course. If you are keen on attending this course, please register your interest and indicate your preferred start/end training dates via our  course enquiry form for us to open a Classroom/LIVE Virtual class schedule for this course.
How to Plan An Advanced 5G Network
The Overall 5G Fabric
Understand the objectives of 5G in economic, technological and associated services
Road map to 5G
5G Technology detail
Features of 5G
Spectrum need for 5G
Financial – CAPEX and OPEX requirements
Key concepts of 5G Framework – Understanding eMBB, mMTC, uRLLC
Cloud Computing & SDN
Key Economic concepts to understand the Economic principles driving 5G & IoT
Business Transforming for new services to generate revenue for the operator
The penetration of 5G terminals
Trials and Commercial deployments in progress
Make a complete panorama of the envisaged use cases (Individuals and Companies)
How to manage existing infrastructures and migration to a 5G environment?
Understand the compatibility of 5G with current services
The "DNA" of 5G
Objective of the architecture
Architecture of 5G
Different from LTE
Master Core Technology
Flexible frame structure & design
5G Design principle – Flexibility and Reliability
Various components and functions
Network Softwarization and Programmability
Impact on Mobile technologies
Impact on Service & Infrastructure Management and Orchestration
Key differences between 5G & previous Cellular technologies
4. What's New in 5G, Vision and Beyond
Beamforming
Massive MIMO
Dynamic Spectrum Access (DSA)
IoT
Small Cells
Software-Defined Radio (SDR)
Centralized RAN vs. Cloud RAN
NFV, SDN, and cloud networking
Massive Machine Communication (MMC)
Massive Internet of Things (IoT)
Ultra-Reliable Communication (URC)
5GPP
5G Forum
5GMF
3GPP
ITU-T's IMT-2020
5G Americas
ETSI
Envisioned Technologies for 5G by Regulation and Standardization Bodies
RAN
CORE Network
Mobile Transport Evolution
Technical Challenges for 5G
Policy Challenges for 5G
Applications of 5G
Revenue Growth from New services
5G Advancement and Use Cases

5G Radio
Migration to 5G
Advanced features details
How operators can move smoothly to 5G
5G use cases
5G & IoT framework compatibility
5G Fundamental Role in IoT
Enablement of New Services Utilizing IoT
IoT Architecture
IoT Architecture Layers
IoT Stack
Overview of IoT Connectivity Methods and Technologies
Densification and Automation of Network for New Services Deploying Small Cells
Small Cells Planning and Design

Market drivers for data capacity, coverage and quality
Small Cells Basics
Small Cells Architecture
Device to Device (D2D)
Radio technology evolution
Residential Small Cells
Enterprise Small Cells
Metrocells/ Urban/ Public Access
Rural Small Cells
Small Cell Gateways
Wireless Backhaul
Planning and operational management
Wi-Fi and Small Cells
Commercial Deployment
Framework for Accessing and Evaluating Enterprise Clients for their Readiness for the New Services and Business Transformation
Note: A Certificate of Completion will only be issued upon achieving at least 75% attendance for the course.
Be the first to add a review.
Please,
login
to leave a review
You cannot copy content of this page