'Network Functions Virtualization' and 'Software Defined Networking' are two complimentary and overlapping technologies which are already well understood in the Enterprise IT and Data Centre world.
Described as 'business transformation technologies' they are set to deliver a host of benefits to the Telecommunications Service Provider community, which is being subjected to explosive capacity demands brought about by Big Data, 5G Mobile, the Internet of Things and the Cloud.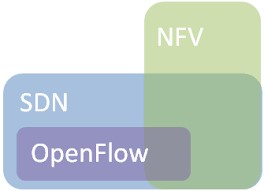 The term Virtualization has become a bit of a 'buzz word' around town but it refers to the creation of a Virtual (software) version of something rather than an Actual (physical) version.
Computer servers, operating systems, hardware platforms, storage devices and network resources are all Virtualization opportunities.
Essentially, Virtualization deploys software to simulate the existence of hardware and creates a Virtual system which can deliver cost savings, flexibility and other improvements.
Thank you for visiting Telefocal Asia.
This premium content is only available for Telefocal's past participants. To read further, kindly submit your information on this Request Form below. We will revert to you as soon as possible with the requested article.
brought to you by the senior research members of Telefocal Asia.