QoS and QoE of LTE and 5G Networks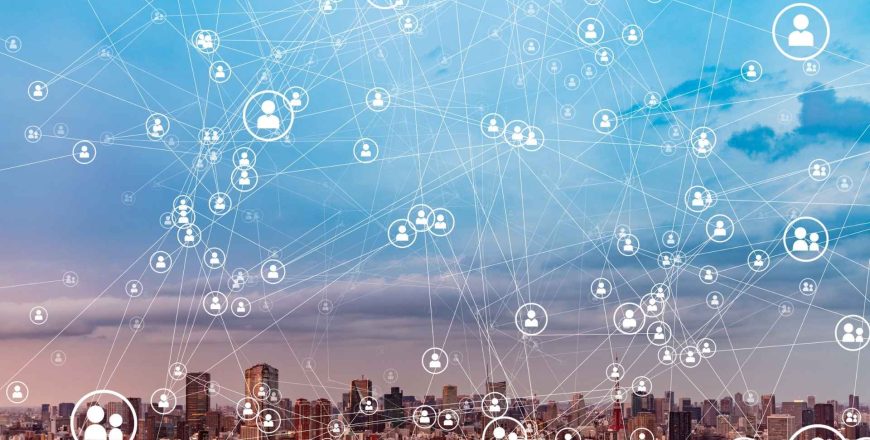 Regulators and telecommunications personnel who require a strong knowledge of LTE, LTE-A, VoLTE, VoIP, IMS, 5G technologies and mechanisms

Personnel in charge of telecoms regulation and the configuration and monitoring of a 4G or 5G network 

Operations and maintenance personnel who are required to understand LTE and how 4G and 5G function

All regulators, engineers, technicians and managers working with LTE 4G, 5G, GSM, UMTS, Wi-Fi, LTE technology
At the end of the course, participants will learn and understand:
What is QoS (inward looking, network oriented) and QoE (outward looking, customer focused)

How to measure QoS and QoE in mobile networks

How QoS is based on technical and lower layer parameters in RF, signaling, and IP

How QoE often uses events on application layer or above

QoS parameters that allow users to efficiently spot technical problems and bottlenecks in the network

How QoE provides an end-to-end view and is often based on perceptual feedback given by a user
Instructor-led Training
Classroom: 3 days
LIVE Virtual*: 21 hours
*Note:
A minimum of 6 or more participants are required for a company-based LIVE Virtual course to commence
LIVE Virtual courses can be conducted for 5 hours or 7 hours daily. Please note that the number of training days will be extended if you opt for 5 hours daily.
27 Feb – 1 Mar (Mon – Wed), GMT +08:00
If you are keen on attending the above scheduled course, please register your interest via our course enquiry form.
1. QoS Mapping
2. QoE Mapping
3. LTE QoS Framework and Tying it to QoE
E-UTRAN Architecture and Interfaces

EPS Bearer and PDN Connectivity Options and Operations

User Plane Connection Concepts, Packet Flows, SDFs and Traffic Flow Aggregates

LTE QoS Parameters, QCI, ARP

QoS Parameter Representation in LTE Signaling Protocols

QoS Management – TFTs and Packet Filters

LTE Policy and Charging Control (PCC) Mechanisms

PCC Rules, Function, and Structure for Supporting QoS and QoE

Interaction between PCC Elements and Internal and External Network Nodes

Mapping LTE QoS to Legacy Network Schemes

Measuring QoS and Tying it to QoE

QoS Influence on LTE Handovers
4. EPS Signaling – Interfaces, Protocols and Contexts
E-UTRAN Architecture

Protocol Stacks for EPS

Radio Protocols

The RRC Protocol

EPC Protocols

The S1 Application Protocol

The NAS Protocols (EMM and ESM)

The GTP Protocol

Encapsulation and Tunneling

The SGs Interface

Allocated Resources

Dedicated Bearer Activation

GERAN/UTRAN/E-UTRAN Coverage

Idle and Connected Mode

Contexts
5. IMS
The Scope of IMS

IMS Architecture

Registration and Invitation

Protocol Stack in PGW

SIP Invitation, non-IMS User

Public and Private IMS Identities: IMPI and IMPU

IMS Service Profile

Traffic Case: IMS Invitation

Protocol Stack IMS Profile for Voice in EPS

IMS Profile for Voice

IMS Registration and De-registration
6. VoLTE Call Procedures
E-

High Level SIP Signaling Flow: Understanding the IMS Signaling Flow

VoLTE to VoLTE Call Establishment

Delivering the SDP Offer:

SIP INVITE Composition

Media Anchoring (Calling Party)

Application Servers (Calling Party)

Routing the SIP Signaling to the Called Party

Application Servers (Called Party)

Media Anchoring (Called Party)

Delivering the SDP Answer:

Session Progress

Dedicated Bearer Establishment

Bidirectional Media

PRACK, Preconditions and Acceptance:

Provisional Response Acknowledgement

Meeting Preconditions

Alerting and Call Acceptance

Session Timers

VoLTE Call Termination:

Media Path Removal

Dedicated EPS Bearer Deletion

Activity: NetX based detailed analysis of a VoLTE-to-VoLTE call flow
7. QoS and QoE Measurement in VoLTE Procedures
VoLTE Accessibility

Accessibility Failure Signatures

Accessibility Failure KPIs and Protocols

VoLTE QoS

Random Access Procedure

Initial Attach and IMS Registration

E-RAB Setup Details

Service Request

VoLTE Dedicated EPS Bearer Establishment and Release

VoLTE Retainability

VoLTE Retainability

Synchronization

Maximum RLC Retransmissions

Drop Scenarios

Connection Release Causes

TTI Bundling and RLC Segmentation

Retainability Failures

VoLTE Mobility

Idle Mode Mobility

Connected Mode Mobility

Measurements Events

Handover Measurements

Handover Preparation

Handover Execution

VoLTE-to-UMTS Handover

LTE Measurement Procedure
8. VoLTE Capacity and Coverage Overview
VoLTE Capacity

Resources Management

AMR

Semi-Persistent Scheduling

PDCCH Dimensioning

VoLTE UL Link Budget

UL Link Budget for VoLTE with TTI Bundling
9. 5G QoS and Advancement
5G Radio

5G Performance Requirements

5G Spectrum; Multi-Spectrum Scenario

 Air Interface Overview

Radio Network Virtualization (Cloud RAN)




Migration to 5G

Challenges for Migration

Options

Advanced Features Details

How Operators can Transit Smoothly to 5G

5G Use Cases

Mobile Broadband

Automotive

Smart Society

Smart Grids

Health

Industrial

Logistic/Freight Tracking

5G and IoT Framework Compatibility

5G's Fundamental Role in IoT
10. 5G RRC
RRC Protocol Architecture

RRC Services and Functions

SRBs

RRC Procedures and Messages (System Information, Paging, RRC Connection Establishment, Initial Security Activation, RRC Connection Reconfiguration, RRC Connection Re-establishment, RRC Connection Release, Radio Link Failure Related Actions)
11. 5G RLC and MAC
RLC Protocol Architecture

RLC Services and Functions

RLC Procedures and Parameters

RLC PDU Formats

MAC Protocol Architecture

MAC Services and Functions

MAC Procedures and Parameters

MAC PDU Formats
12. 5G Signaling Flows and Mapping QoS at Various Points
5G Standalone Mode

Registration-

Attach Call Flow

5G RAN and 5GC Network Slice Signaling

5G SA Handover – Inter gNB-DU and Intra gNB-CU Handover

5G SA Xn Handover Call flow

5G SA N2-NGAP Handover Call flow

5G EPS Fallback – 5G to 4G Handover
Note: A Certificate of Completion will only be issued upon achieving at least 75% attendance for the course.
Participants should have some background or knowledge in telecoms regulation and the configuration and monitoring of a 4G or 5G network.
Be the first to add a review.
Please,
login
to leave a review