MPLS and IP Traffic Engineering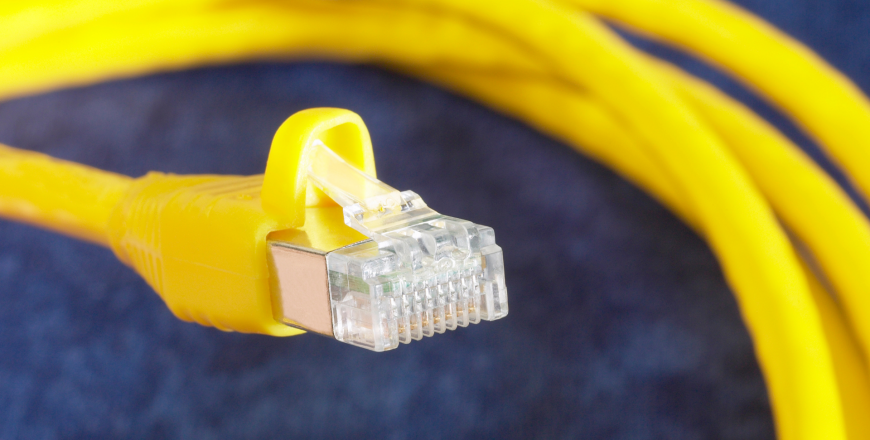 Enterprises and service providers face many challenges in terms of customer demand, including an ongoing need for value-added services. Conventional IP packet forwarding has several limitations, and more and more enterprise and service providers realize that something else is needed. Not only must they be concerned with protecting their existing infrastructure, but they must also find ways to generate new services, some of which may not be supportable by current technologies.
The course is of utmost importance to all engineers responsible for deploying advanced MPLS services in Service Provider backbones. The focus of the course is on technology issues of MPLS from the Service Providers perspective and how to configure some of those features and functions in an existing routed environment.
This course provides an in-depth study of the MPLS technology, including the theory and configuration, network design issues, operations, VPN, traffic engineering, and GMPLS. It starts with an overview of conventional routing and how it compares to MPLS routing. Participants will then learn about the underlying concepts, features, functions, benefits, and applications of MPLS. They will also study the frame-mode and cell-mode MPLS, the concept of MPLS labels, label stack and different label formats, the label distribution process between LSRs, the loop detection and prevention mechanisms in MPLS, MPLS architecture, MPLS VPN, MPLS QoS, and MPLS traffic engineering. The course concludes with an exploration of the future trends related to the MPLS technology.
Network Architects
Service Providers
Engineers, Product Managers and Network Managers who need a good grasp of the technologies involved in modern IP networks and network services
Instructor-Led Training
[Classroom: 5 days / LIVE Virtual*: 35 hours]
*Note:
A minimum of 6 or more participants are required for a company-based LIVE Virtual course to commence
LIVE Virtual courses can be conducted for 5 hours or 7 hours daily. Please note that the number of training days will be extended if you opt for 5 hours daily.
There are no upcoming course dates currently scheduled for this course. If you are keen on attending this course, please register your interest and indicate your preferred start/end training dates via our course enquiry form for us to open a Classroom/LIVE Virtual class schedule for this course.
This course provides participants with a strong foundation in MPLS and IP Traffic Engineering.
At the end of this course, participants will be able to:
Design, configure and implement VPN Networks
Describe the underlying concepts of MPLS
Design and deploy Traffic Engineering in MPLS Networks
Describe the concept of MPLS labels, label stack and label format
Describe IP Traffic Engineering using MPLS
Describe the label distribution process between LSRs
Implement advanced designs and configurations in MPLS Networks
Explore the future trends of MPLS
Introduction to MPLS and Motivation
Review of Classical IP Network
Internet Protocol Architecture
Review of Forwarding, Routing and Sing
Routing Protocols
IGP and EGP
Birth of MPLS
Origin and Evolution of MPLS
Review of ATM
Layer 3 Switching Motivation
Early MPLS
Evolution of MPLS Technology
IPv6 MPLS
MPLS Level Switching Architecture
Label Switching Model
Label, Label Switched Router (LSR)
Basic Concepts in Label Switching
Label Switched Paths (LSP)
Layer 2.5 / Shim Header
Label Stack, Special Labels
L2 Mapping, L2 Mux / Demux Support
MPLS Level Switching Architecture (Cont.)
LER and Edge Functions
Use of Label Stack, PHP
LSP Setup
Forwarding Equivalence Class (FEC)
Label Binding, Uniqueness, Aggregation
Path Computation and Path Setup
Label Distribution Protocol (LDP)
LDP Messages, Control Modes
Using the FIB Table to Forward Packets
Using LDP to Forward Packets
Label Distribution using BGP
LSP Setup Scenarios
TTL Processing
MPLS Packet Processing
Generalization of MPLS (GMPLS)
Optical Fibre, Lambda, TSC Domains
Extending MPLS to GMPLS
What is GMPLS?
Extension of the MPLS Control Plane
Components of GMPLS
Routing and Addressing model
GMPLS Scalability Enhancements
Network Management
Security Considerations
MPLS Services
MPLS Unicast IP Routing
MPLS Multicast IP Routing
MPLS VPNs
MPLS Traffic Engineering
MPLS Quality of Service
MPLS VPNs
Intro, Types of VPN
Using MPLS for VPN
L3 and L3 VPNs
BGP/MPLS VPN, VRF
Address Conversion, Label Stack
L2 VPNs, Pseudo-Wire
MPLS DiffServ (Differentiated Services)
Introduction to DiffServ
DSCP
Queuing, Policing, Marking, Shaping etc.
Traffic Classes
PHB
DiffServ over MPLS
E and L LSPs
DiffServ Scalability
Introduction to Traffic Engineering (TE)
TE Motivation
Congestion in Shortest Path
TE Process Flow
Traffic Engineering – Legacy Approaches
Traffic Engineering using CBR, CSPF
MPLS Traffic Engineering Approach
Traffic Trunks, Assigning Traffic
Path Selection
Priority, Pre-emption, etc.
MPLS TE Model
Block Diagram
OSPF Extensions
Path Selection and Setup
RSVP
Path Protection and Recovery
Tunnel Re-Route / First Re-Route
Redundancy Design
Traffic Engineering Case Study
Application Topics
Recent Development
Hands-On Labs (Using Packet Tracer or Real Hardware)

Establishing the SP IGP Routing
Enable MPLS
Establishing the Core MPLS Environment
Configure MP-IBGP
Configure the VRF Instances
Configure RIP as a PE-CE Routing Protocol
Configure EIGRP as a PE-CE Routing Protocol
Establishing an EIGRP-Based MPLS VPNs
Configure OSPF as a PE-CE Routing Protocol
Establishing an OSPF-Based MPLS VPN
Configure BGP as a PE-CE Routing Protocol
Establishing BGP-Based MPLS VPNs
Configure a Central Services VPN
Establishing MPLS Traffic Engineering
Note: A Certificate of Completion will only be issued upon achieving at least 75% attendance for the course.
Fundamental knowledge of TCP/IP is required, including a good understanding of IGPs like RIP, OSPF and IGRP.