Modern Telecommunications Technologies and Systems: An Overview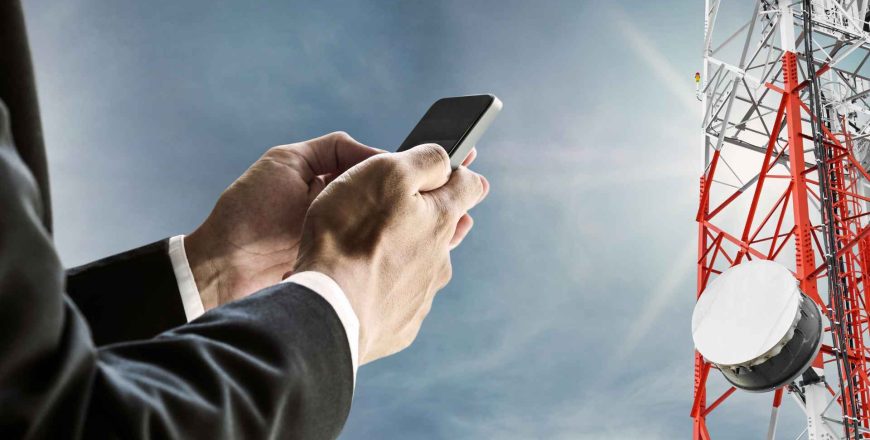 The birth, growth, transformation, and future of telecommunications represents a fascinating topic. Since Alexander Graham Bell's amazing telephony breakthrough in 1877, our world has been transformed by a series of engineering triumphs which has intensified connectivity and enhanced our overall wellbeing on planet earth. In this ever-changing telecommunications industry, knowledge and competence is thus vital for professionals.
This 3-day course will provide professionals with fundamental understanding and appreciation of key modern systems in operation today. Basic concepts of telecommunications systems and how they are constantly evolving will be discussed and important wireless (DSL, FTTH) and wireless access (2G/3G/4G) mobile technologies will be reviewed.
Participants will learn the basics of voice and data communications, fixed and radio transmission systems including short range radio technologies such as Wi-Fi, Bluetooth, and Wi-Gig. The latest mainstream technology breakthroughs: the growth and influence of the Internet, cyber security, IPTV, mobile offloading, 5G technology and the Internet of Everything and other emerging technologies and systems will also be covered. This course will serve as foundation knowledge for other telecommunications courses run by Telefocal Asia.
This course is designed for Engineers, Technicians and Managers responsible for the planning, design, and operation of UMTS, LTE and GSM, UMTS networks and indoor design services.
Instructor-Led Training
Classroom: 3 days
LIVE Virtual*: 21 hours
*Note:
A minimum of 6 or more participants are required for a company-based LIVE Virtual course to commence
LIVE Virtual courses can be conducted for 5 hours or 7 hours daily. Please note that the number of training days will be extended if you opt for 5 hours daily.
There are no upcoming course dates currently scheduled for this course. If you are keen on attending this course, please register your interest and indicate your preferred start/end training dates via our course enquiry form for us to open a Classroom/LIVE Virtual class schedule for this course.
At the end of the course, participants will:
Appreciate the early concepts of telecommunications and how they are constantly being developed
Understand how the telecommunications landscape has grown and transformed dramatically over the years
Acknowledge the various network types (e.g., wireline, wireless) and how they inter-operate
Learn about the future of key modern telecommunications technologies including the Het-Net, cloud services, IPTV, 5G and the Internet of Everything
Construct an overview understanding of the complex global telecommunications landscape
Introduction
What is Telecommunications?
Basic Concepts of Telecommunications
The Telecommunications Jigsaw
Electromagnetic Signals
Analogue vs Digital Signals: An Overview
Modulation and Multiplexing Techniques
Encryption
Compression
Circuit Switching and Packet Switching
Signaling Technologies and Principles
Telecommunications Networks
OSI Reference Model
Data Networking
Transmission Media Types
Wireline and Wireless Technologies
Short Range Radio Systems
Fixed Broadband Technologies: An Overview
DSL, FTTX, FTTH GPON, NG-PON2
Carrier Ethernet: An Overview
An Introduction to the Internet
The Power of the Internet
How does the Internet Work?
OSI Reference Model and TCP/IP
How we access the Internet
'Triple-Play' Services
VoIP and IPTV: An Overview
IP Networking: An Overview
Internet Performance Limitations
Cloud Services
Cyber Risk and Cyber Defence
Spectrum Management Handbook (Sample)
A Brief History of Television
From Analogue to Digital TV (DTV)
DTV and Digital Audio Broadcasting: An Overview
Image, Audio, and Video Compression Standards
From Digital TV to IPTV
How IPTV Works
Internet TV and Zero TV
IPTV: Emerging Trends
What is Mobile Technology?
The Mobile Revolution
Mobility Report (Source: Ericsson, November 2016)
Basic Concepts of Mobile Technologies
Mobile Multiple Access Technologies
Transmission Control Channels
Mobile Encryption
Radio Frequency Spectrum
Licensed and Unlicensed Frequencies
Short-range Radio Systems (e.g., Wi-Fi, Bluetooth, Wi-Gig)
Mobile Backhaul
2G/3G/4G Mobile Technologies: An Overview
Mobile Network Evolution
Mobile Offloading Techniques
Wi-Fi/WiMAX, UMA, Het-Net
Emerging Telecommunications Technologies and Systems
NFV, LBS, Li-Fi, Phablets, Augmented Reality
NFV and SDN, the Third Network
5G Mobile Technology: An Overview
Key Performance Specifications
Challenges still to be Overcome
The Internet of Things
The Hyper-connected Society
Big Data Analytics
Applications for Individual, Business, Society
Low Power Wide Area Network (LPWAN)
Emerging Connectivity Options (e.g., NB-IoT, SigFox, LoRaWAN)
Note: A Certificate of Completion will only be issued upon achieving at least 75% attendance for the course.
A basic knowledge of GSM/CDMA, IP and data communication technology will be required.
Be the first to add a review.
Please,
login
to leave a review