IP Network Fundamentals with Practical Hands-On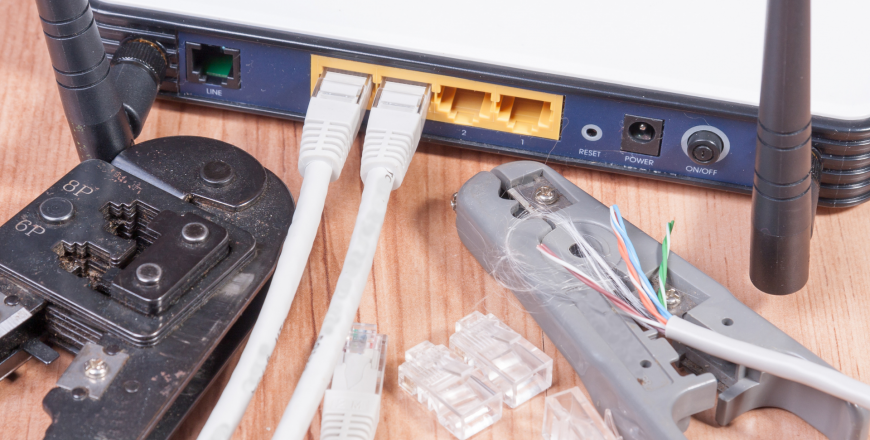 This course is a unique blend of telecom and IP technologies, tailored for network beginners interested in the challenging and exciting world of networking technologies. It is ideal for anyone who wants to learn the basics of switching, routing, IP addressing, and carrier ethernet transport technologies. Course topics include essential technologies, structures, functions, and data transmission methods in modern LANs and WANs. Hands-on labs offer participants the opportunity to build a simple network from scratch, and then observe the network behavior with a protocol analyzer. Practical sessions are held after each module.
Network Engineers, Designers, and Administrators
Product Managers who wish to launch IP-based services
Telecom Professionals with little or no prior knowledge of IP
Non-Telecom Professionals who are also keen to learn the Basics of IP technologies
Instructor-led Training
Classroom: 3 days
LIVE Virtual*: 21 hours
*Note:
A minimum of 6 or more participants are required for a company-based LIVE Virtual course to commence
LIVE Virtual courses can be conducted for 5 hours or 7 hours daily. Please note that the number of training days will be extended if you opt for 5 hours daily.
There are no upcoming course dates currently scheduled for this course. If you are keen on attending this course, please register your interest and indicate your preferred training dates via our course enquiry form for us to open a Classroom/LIVE Virtual session for this course.
At the end of this course, participants will be able to:
Understand networking concepts and related protocols
Strengthen practical concepts related with Layer 2 and Layer 3 technologies
Differentiate the popular communication models
Explain the functions of the IP suite of protocols
Describe the architecture of IP addressing
Design a medium size network addressing scheme
Explain the working of VLANs and carrier ethernet
Describe transport technologies used for IP, such as SDH, DWDM, etc.
Learn about the frames and packets via software tools like Wireshark and Packet Tracer
Enhance the concepts with practical exercises related with switching and routing
Build a career in the field of data networking
Network Fundamentals
OSI and TCP/IP Models
Network Topologies – Star, Mesh, Hybrid
Protocols at various Layers
Addressing Schemes for various Layers
Devices at various Layers
Ethernet Networking
Collision Domain
Broadcast Domain
CSMA/CD
Ethernet Addressing and Frame Structure
Ethernet Standards
IP Addressing
Hierarchical Addressing Scheme
Class Ranges
Private IP Addresses
Broadcast, Unicast and Multicast
Subnetting Basics
CIDR and VLSM
Layer 2 Switching
Address Learning
Forward/Filter Decisions
Loop Avoidance and STP Protocol
Port Security
Switch Configuration
IP Routing
Routing Basics
IP Routing Process
Static vs Dynamic Routing
Administrative Distance
Routing Protocols
Security
Firewall vs Routers
Access Lists
IPSec and other Security Protocols
VLAN Security
Configuring IPSec
Carrier Ethernet
Carrier Ethernet Services and MEF
Port-Based vs VLAN-Based services
Service Attributes
Ethernet OAM
Overview of Carrier Ethernet Transport Technologies
Layer 1 Technologies: SDH, OTN and WDM
SDH Frame Structure, OAM Header, Tributaries, etc.
DWDM Basics, Network Elements, Client Signals, etc.
Layer 2 Technologies: Bridging, Provider Bridging, Provider Backbone Bridging
Layer 2.5 Technologies: MPLS VPWS, MPLS VPLS, MPLS-TP
Note: A Certificate of Completion will only be issued upon achieving at least 75% attendance for the course.
Be the first to add a review.
Please,
login
to leave a review