IP / Ethernet Backhauling for 3G and 4G Network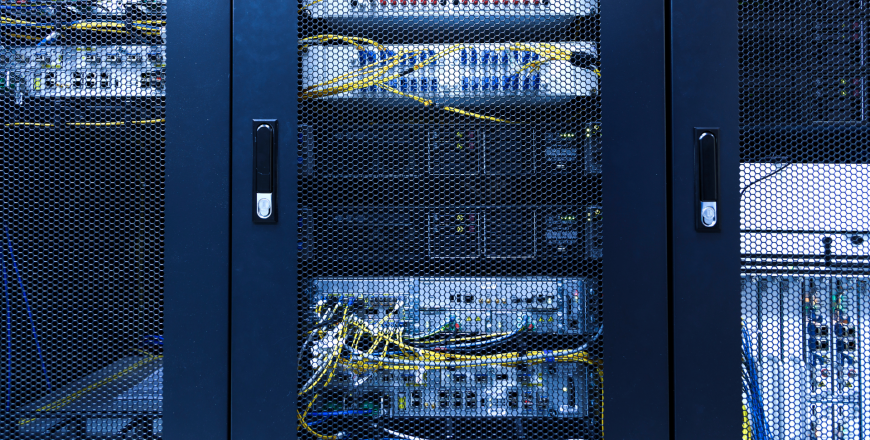 Mobile Backhaul is an important topic in the de-regulated environment where the transport of mobile traffic is outsourced to a different department of company. Due to the unique nature of mobile traffic, and the diversity of applications, it is important to consider the quality of service parameters, like frame delay, inter-frame delay variation, frame loss ratio, availability, etc, so as to ensure that voice, data, video and other specific traffic are transported as per strict quality requirements.
In this course, participants will be exposed to mobile network architecture, different transport technologies available for mobile backhaul, along with their pros and cons. MEF has done a lot of work in this area, and the relevant standards will be explained in this course. The candidate will emerge as an expert in the area of mobile backhaul.
Engineers
Managers
Staff of mobile companies who work in or plan to deploy Ethernet / IP backhaul networks
Instructor-Led Training
[Classroom: 5 days / LIVE Virtual*: 35 hours]
*Note:
A minimum of 5 or more participants are required for a company-based LIVE Virtual course to commence
LIVE Virtual courses can be conducted for 5 hours or 7 hours daily. Please note that the number of training days will be extended if you opt for 5 hours daily.
At the end of this course, participants will be able to:
Plan and Design 3G / 4G Mobile backhaul networks
Differentiate between the access and aggregation networks
Sketch the 3G / 4G IP backhaul deployment architecture
Know the differences of Ethernet backhaul services from Private line service to Ethernet Virtual Private Tree service
Understand the components of E-OAM CFM (Fault Management)
Recognize the importance of Microwave in a secondary market environment for hard to reach locations
Explain benefits of Carrier Ethernet and list various services provided for backhaul
Offer multiple differentiated services as a mobile operator
Describe and Compare the challenges for different 3G / 4G backhaul facilities and explain the pros and cons of the available solutions
Compare and contrast IP / MPLS vs IP / Ethernet and list various services provided for backhaul
Discuss the role of various technologies in backhaul networks with the importance of synchronization methods such as IEEE 1588
Apply the end-to-end QoS concepts in IP and Ethernet integrated backhaul and their usage as part of the SLA and Identify how QoS and security can be guaranteed
Compare different backhaul facilities and explain the pros and cons of the available solutions
Calculate protocol overhead for various backhaul options for voice, Web, video, etc.
Utilize traffic models to forecast backhaul requirements and calculate link bandwidths
Backhaul Network Testing RFC 2544 Y.1731
Overview, challenges, requirements & solutions of Synchronization for Carrier Ethernet in mobile backhaul with case studies from different mobile operators
Mobile Network Architecture
The Mobile Environment
The Players and their Areas of Responsibility
What is Mobile Backhaul?
Review of Mobile Systems Evolution
Overview of Mobile Backhaul Architecture
Principles of Radio Frequency
Mobile Backhaul Communication
MBH End-to-End Communication Basics
Review of UMMT Architectures
UMMT Service and Control Architectures
Implementing Synchronization
Implementing Traffic Management
Migration Strategies for MBH
Packet-Based Network
Application to MBH
Layer 1 Physical Interfaces
Layer 2 Options
IP & Transport Layer Options
MPLS Options
Carrier Ethernet Options
Mobile Backhaul Legacy Configuration and Timing
Mobile Backhaul Legacy Interoperability
Synchronizing Backhaul Device Communication
Why Synchronisation is of Key Importance in Mobile Networks
Comparison of Frequency Synchronisation Mechanisms in TDM & Packet Networks
Time Synchronisation
Carrier Ethernet Service Definitions
E-Line Service Type (EPL; EVPL; Point-to-Point EVC)
E-LAN Service Type (EP-LAN; EVP-LAN; Multipoint-to-Multipoint EVC)
E-Tree Service Type (EP-Tree; EVP-Tree; Rooted-Multipoint EVC)
Application and Use Cases in MBH for E-Line, E-LAN, E-Tree Service Types
Service Attributes; their Role and Parameter Values Specifically for MBH
E-Access Service Type (Access EPL; Access EVPL) & Service Attributes
Backhaul Transport Technologies
Overview of Transport Technologies
Layer 1, Layer 2 and Layer 2.5 Transport Technologies
Wireless / Wireline Backhaul Technology
Aggregation and Backbone Tiers
Carrier Ethernet Service Types Supported by different Packet & Transport Technologies
Resilience in Mobile Networks
Principles of Resilience & Terminology
How Resilience can be Supported across Ethernet, IP, and MPLS
Protection in the Mobile Networks
Linear vs Ring Protection, Active vs Standby Protection Schemes
Quality of Service in MBH
Definition of QoS and its Requirement in MBH?
Using Class of Service to control QoS (Differentiated Services; DSCP, Traffic Class, and Priority Bits; IEEE 802.1Q Priority Bits & VLANs)
Ingress & Egress Bandwidth Profiles
Use Cases of QoS in Mobile Backhaul
MBH Standards Developing Organizations
ITU-T
MEF Forum
Broadband Forum
NGMN
Small Cells Forum