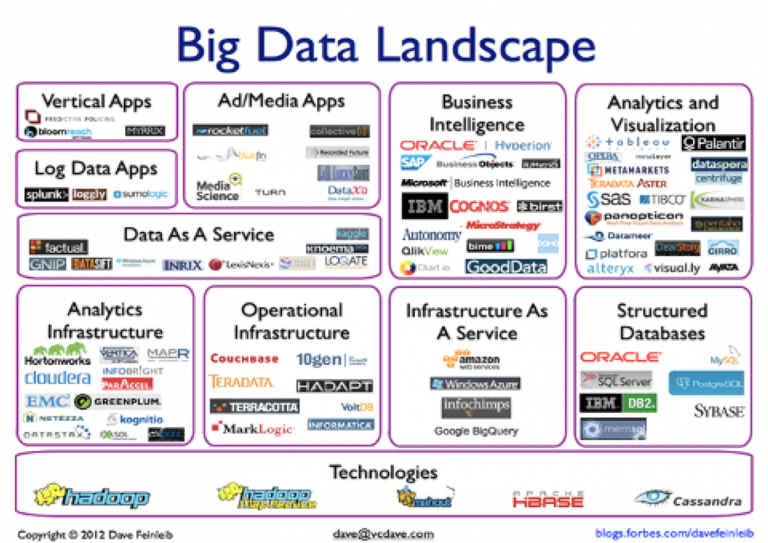 Duration and Training Format
3-day instructor-led training
Course Objectives
Upon completion of this course, participants will learn:
What is 4Vs (volume, velocity, variety and veracity) in Big Data – Generation, Extraction and Management
Fundamental Concepts of Big Data, Machine Learning and Artificial Intelligence
How Big Data Analytics differ from legacy data analytics
In-house justification of Big Data
Introduction to Hadoop Ecosystem – familiarity with all Hadoop tools like Hive, Pig, SPARC and learn when and how they are used to solve Big Data problem
How big data and machine learning techniques can be used for predictive and prescriptive analytics
How to build a process for harnessing big data and how the big data workflow integrates into the organizational processes
Understand the various case studies of big data in telco from across the world
Explore the techniques to come up with your own big data use cases
Identify how to overcome challenges in the use of data and big data within telecom context
Unpack, refine and analyze some big data telecom use cases
Overview of Big Data:
This course addresses the strategic intent of telecom operators for leveraging big data. It will provide you a big picture of the various Big Data ecosystem tools and platforms and help you understand how it is different from traditional data analytics. It will touch upon the various predictive and prescriptive analytics approaches using machine learning that could result in new use cases for a telecom operator business.  Furthermore, this course will help you build the right mindset for embracing big data and guide you to frame your own big data use case as per your department's charter, either as a business, operation or a service function within your telco organization.
Who Should Attend?
Any professional keen on Big Data Analytics in the telecom sectors, and who drives organizational strategy, business and operational efficiencies.
Course Outlines
Big Data Introduction : Hadoop

Introduction to Map Reduce / HDFS

Spark : In Memory distributed database
Storm  – Real time processing in Big Data
Predictive analytics in Business Intelligence:

Fundamental Techniques  & Machine learning based BI

Big Data in the Telecom domains

Telecommunication Data & Use Cases
Anomaly & Root Cause Detection
Time Series Analysis & Prediction
Software & Methods